03/29/2021– Systems Theory
You can watch this message here:
I. Report of Goals
Before getting into this week's topic, take a moment and report on your department goal(s).
II. Success Stories
Take a moment to share one or two brief success stories of Meaningful Encounters with patients or guests.
III. Systems Theory
Over the door of a building that sits close to the Stirling Castle in southern Scotland, hangs an interesting stone designed by John Allan, a 19th century architect known for his curious designs. At the top of this particular piece, Allan had carved a quote that is traditionally attributed to William Shakespeare: "What e'er thou art, act well thy part."
For any group or organization to reach its full potential, everyone must play their part well. The idea that you should do your best, even in the seemingly small or obscure roles, is becoming a lost principle in our world. All good work is important and plays a role in achieving a shared mission and vision.
This week we are discussing systems theory. A system is a set of things or people who work together in an interconnecting network. Often, we think of systems as just being machines, but a system can also be an organization or a group of people working together for a common purpose. Systems theory states that the parts of the system are intrinsically tied to one another and that the successful function of the system is dependent upon the correct operation of the parts.
Consider the simple illustration of these gears.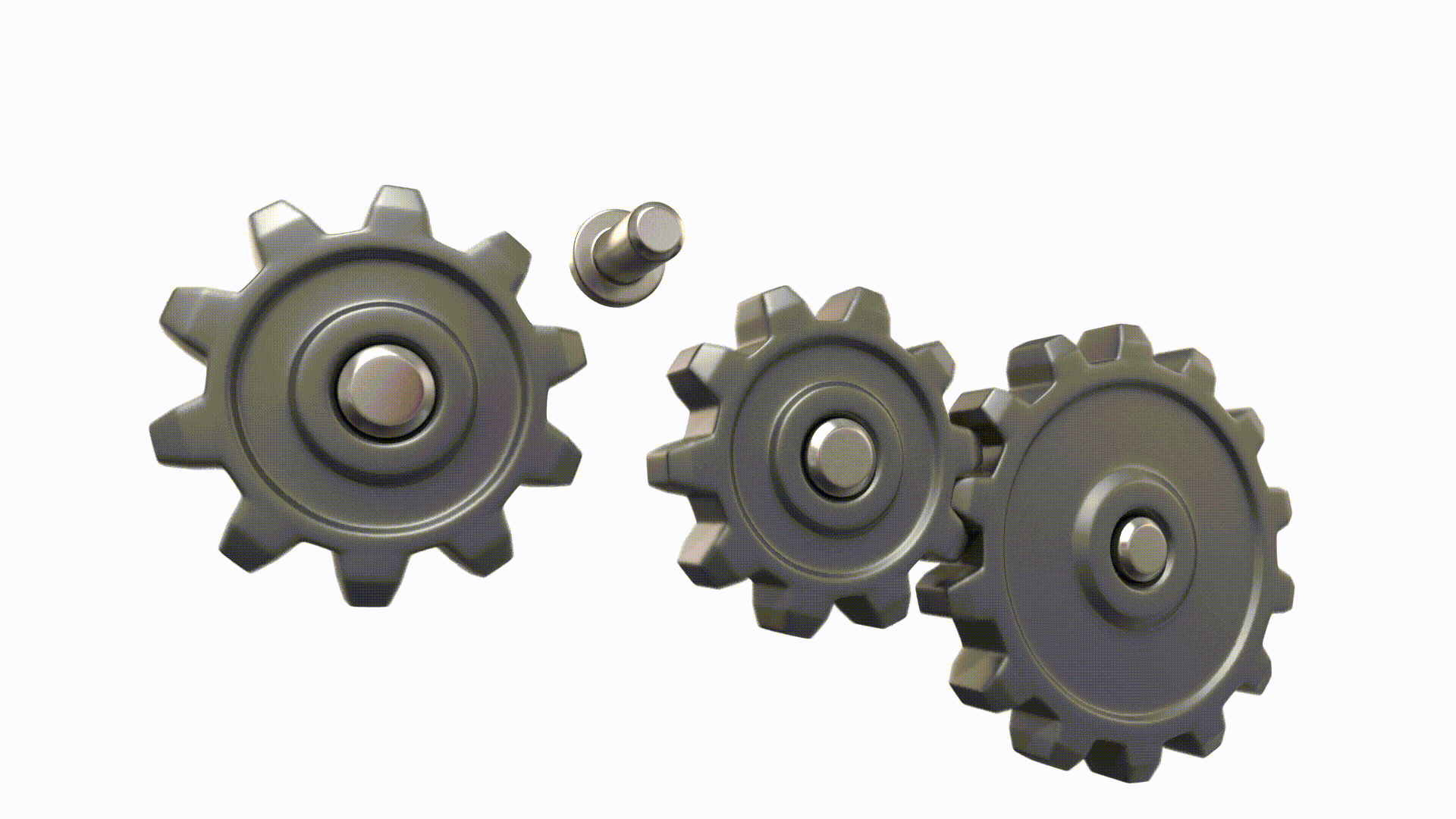 Consider this comparison for a moment. Bingham is a healthcare system. Each of us play a role in that system. You are member of a department, and that department plays are part in the function of the whole system. Bingham's desired function for the system is the delivery of the Bingham Brand Promise that was discussed last week. That is, "High quality care delivered with personalized, compassionate service to every patient, every time."
What is your role at Bingham Healthcare? Or in other words, what part do you play in our healthcare delivery system?
What happens when you don't do your part?
Could the system function properly without your role?
Let me propose that the Bingham Healthcare system cannot run optimally without the functions of your specific job. I personally know that every job description that has been created at Bingham is for a specific purpose that helps our system run more smoothly. What you do (or don't do) really does matter.
The bottom line is this. We're all part of something bigger than ourselves. The mission of our organization is critical to the people we serve. We need you, in whatever role you play, to do it well so that our system can run smoothly for the benefit of the patients we serve.
"If a man is called to be a street sweeper, he should sweep streets even as a Michelangelo painted, or Beethoven composed music or Shakespeare wrote poetry. He should sweep streets so well that all the hosts of heaven and earth will pause to say, 'Here lived a great street sweeper who did his job well.'" – Martin Luther King, Jr.
IV. ACT
What role do you play in delivering Bingham's Brand Promise? Tell me here:https://hipaa.jotform.com/210876702988065