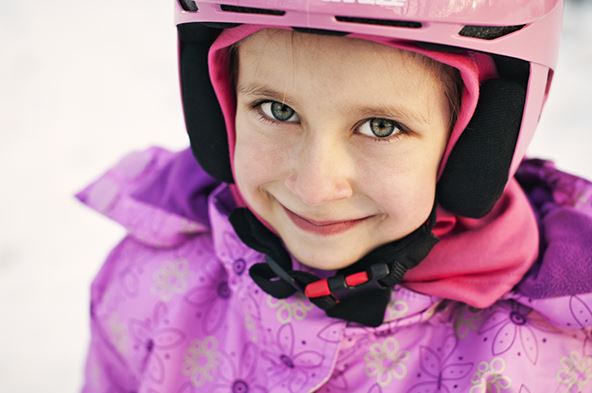 Winter Safety Tips for Kids
"Because that rascally groundhog saw his shadow last week that means 6-plus more weeks of winter. Follow these winter safety tips to keep you and your loved ones safe."
Every season in Idaho has something special to offer as far as outdoor activities go—and winter is no exception! There is tons of winter wonderland fun to be had, like sledding, snowboarding, skiing, and riding on snow machines. But, are you taking the right precautions to keep your children or grandchildren safe?
In the cold, snow, and ice, accidents can occur easily, and before you know it you might be on your way to the emergency room or 1st Choice Urgent Care & Family Medicine in Blackfoot. By following a few of the below safety tips, your family can enjoy making snow angels, building snow forts, having snowball fights, and creating many happy memories this winter.
Dress kids in warm clothes so they look cool. Cover their faces, protect their ears and head with a hat, make sure they have waterproof gloves, boots with good traction, and for their legs, thermal underwear, jeans, and snow pants are a good combination.
Keep sledding fun! Choose a safe sled—many have weight limits and age suggestions. Use safe sledding hills that aren't too steep, and those that are away from busy streets, tree-lined areas, and frozen lakes. Kids should sit upright in the sled and face forward to maintain their balance and prevent a potentially dangerous crash.
Protect those growing noggins. Kids should always wear helmets when snowboarding, skiing, sledding, riding on snow machines, or playing ice hockey.
Ski slope safety. Make sure your kid's skiing or snowboarding equipment fits properly. Follow all rules at ski slopes and stay on the groomed paths at all times. Make sure beginners take lessons from a professional and that they stick to the bunny slopes. In addition, skier's thumb is a common injury that can cause problems. Try to remember to drop your pole as you are falling. Poles that have finger grooves and don't have straps can help prevent this injury.
Slather on the sunscreen. Children and adults can still get sunburnt in the winter. The rays of the sun can be just as powerful in the winter, especially at higher elevations, and the sun reflects off the snow.
Keep kids hydrated. In drier winter air kids lose more water through their breath. Keep them drinking and try giving them warm drinks, like hot chocolate with marshmallows, and soup for extra appeal.
Frostbite & hypothermia. Signs of frostbite are pale, grey or blistered skin on the fingers, ears, nose, and toes. If you think your child has frostbite bring the child indoors and put the affected area in warm (not hot) water. Signs of hypothermia are shivering, slurred speech, and unusual clumsiness. If you think your child has hypothermia, call 9-1-1 immediately.
No matter how many precautions you take, though, accidents can happen. That's why having a family medicine office close to home and a family doctor you can trust is so important. Bingham Memorial Family Medicine brings you both: quality healthcare from a physician you can trust and locations throughout Eastern Idaho. Same-day appointments are always available for patients who need to see the doctor right away. Call (208) 785-4100 to find a Family Medicine Specialist near you or visit our Family Medicine page.
Return to Articles