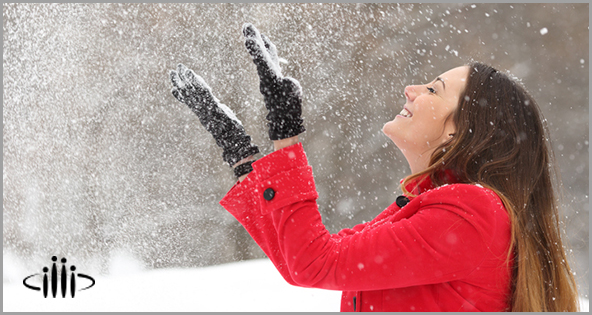 Winter Allergy & Asthma Relief
While most people think the allergy season occurs during the warmer months when pollen is a problem, winter also poses risks for people with allergies which can initiate an asthma attack. Frigid temperatures that keep you inside can increase your exposure to indoor irritants such as dust mites, pet dander, tobacco smoke, and mold spores. Gas fumes, fireplace smoke, and household cleaners that contain chemicals are additional dangers.
Some asthma attacks can be prevented by avoiding the environmental irritants that trigger your symptoms. Dr. Richard W. Felt—double-board certified pulmonologist at Bingham Memorial Hospital, who sees patients in Idaho Falls, Blackfoot, and Pocatello—reveals how to reduce your exposure to allergens inside your home this winter.
Use filters, fans, and the vacuum. High-efficiency filters for your furnace will capture more allergens than a standard filter. Make sure to follow instructions for how often to replace it, and keep the furnace fan on at all times.
"In addition, use the bathroom exhaust fan every time you shower to remove humidity from the air," said Dr. Felt. "Air that is too humid may cause mold to develop." Mold needs nothing more than oxygen and moisture to live. Keep this in mind if you tend to overwater plants.
Use the exhaust fan when cooking, too, to help eliminate odors and particulate matter. Invest in a HEPA (high-efficiency particulate air) vacuum that will help keep rugs and floors free from pet dander and dust mites. Frequent mopping can also help remove small particles.
Wash and remove. Wash your hands often, especially after returning home or touching pets. To kill dust mites, wash sheets and bed linens in hot water. Periodically wash drapes that can trap dust, and wipe down blinds. Make your bedroom a safe zone by removing plants, rugs, and carpets, and by keeping pets out of the room.
Monitor your surroundings. "Keep humidity levels between 30 and 40 percent to prevent mold growth," said Dr. Felt. "Take a close look around your home and watch for places where mold may form, such as in a musty area of the basement."
Develop a plan. Determine which allergens or irritants set off your asthma and plan ways to avoid or anticipate them. For example, check the pollen count in your area. Avoid exercising in cold air, or use a muffler to warm inspired air.
About Dr. Richard W. Felt
As a Pulmonologist, Dr. Felt sees patients with respiratory disorders such as chronic obstructive pulmonary disorder (COPD), chronic bronchitis, asthma, emphysema, occupationally related breathing disorders, and inflammatory lung disease and pulmonary fibrosis. He also offers evaluations for unexplained shortness of breath and lung cancer.
If you or a loved one are concerned about your lung health, or have questions about your current treatments, please schedule an appointment with Dr. Felt. Appointments can be scheduled in Idaho Falls, Blackfoot, or Pocatello by calling: (208) 535-3636.
Return to Articles