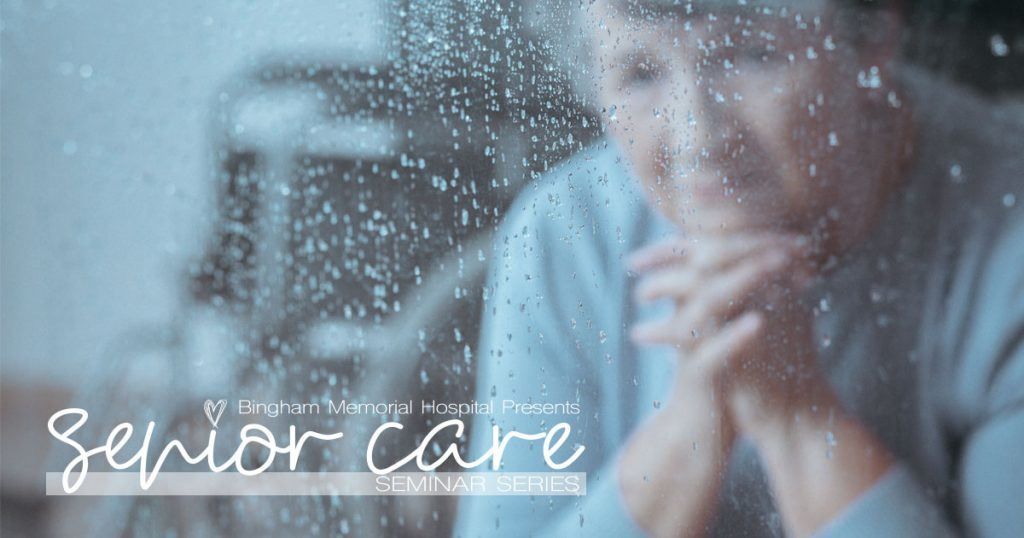 When Mom Doesn't Remember You Anymore
"I remember the day—one of the saddest of my life," said Jenny B. "I walked into my mother's room at the assisted living home she had been in for the last year. It was a Tuesday, and I had been there to have dinner with her just two days earlier.
"As I entered her room, she looked up, surprised," Jenny continued. "As I walked towards her and reached out for a hug, she backed away. I didn't understand at first. I said to her, 'Mom, it's me, Jenny—your daughter.' But she still didn't recognize me."
"I don't have a daughter," Jenny's mom replied, with a blank expression.
"The emotions that followed that horrible day included grief, anger, and fear," Jenny said. "I was losing my mom. She was still with me physically, but in the months and years to follow she would slip away, little by little until the shell of her body was all that was left. When she passed away, seven years after being diagnosed, I grieved for her presence, even though she had left me years earlier."
When you're caring for a parent with Alzheimer's disease, it's likely that one day your parent will no longer know who you are. The lifetime of memories you've made with that person are still real for you, but every day those memories are being stolen from your loved one until none are left.
Watching dementia overtake a parent is one of the hardest things we can face. Called "The Long Goodbye" because receiving this diagnosis can feel like you are losing your parent—slowly, day by day—until the mother or father you knew is no longer there.
Adult children managing parents who have dementia can be overwhelming. Not only have the roles changed, but when a parent starts to forget, one thing you may wonder is how much longer you'll remain on their mind. After all, parents are supposed to worry about their children, not the other way around, and that realization can be a devastating blow.
The support you need to make the right healthcare choices.
At Bingham Memorial Hospital, we understand that it's best to take action before the health of your parents starts to decline. Knowing what options are available can reduce the amount of stress associated with making end-of-life decisions. While it may be difficult and uncomfortable, talking about these questions early will help you and your parents prepare for the switching of roles and will ensure your parents are safe and cared for.
To be sure you're as prepared as possible, you and your loved ones are invited to attend a free, monthly Senior Care seminar series, proudly presented by Bingham Memorial Hospital. Over the next few months, Bingham Memorial specialists will explore what adult caregivers need to know before their parents reach the point that they need on-going care.
Senior Care Seminar Series
Part III: Dementia/Alzheimer's
Discover more about dementia and Alzheimer's and how it affects the choices you make for elderly parents. We'll hear from Theresa Ross, PhD, who will discuss the disease and what you should be looking for. We'll also hear from members of the Alzheimer's Association who will share what types of services and support are available to help you through caring for your loved ones suffering from dementia.
Idaho Falls | Tuesday, November 13 @ 6:30 pm
Pocatello | Thursday, November 29 @ 6:30 pm
For more information, or to register for one of our free seminars, please call (208) 782-2886 or go to: BinghamMemorialSeminars.com/Senior-Care
For more articles on Alzheimer's disease, please click here. One of our psychiatrists provides simple strategies that can help you communicate with a loved one who has Alzheimer's.
Return to Articles