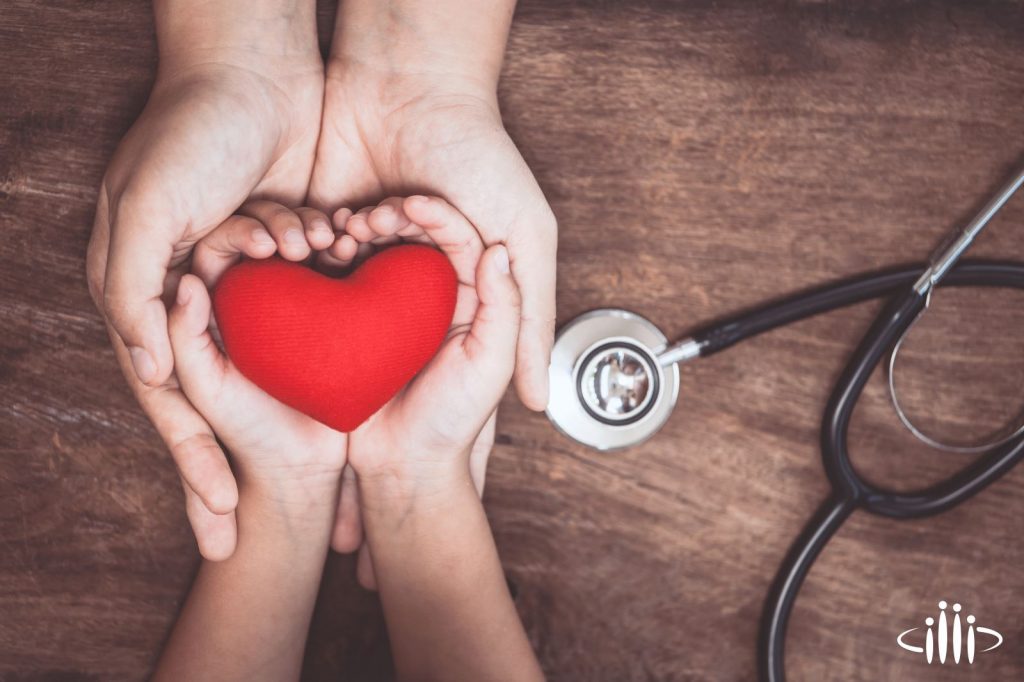 When Chronic Diseases Affect Children
Hope Exists for Young Children with Chronic Illnesses
"I want people to be more aware and more empathetic concerning illnesses they don't understand. I don't want anyone else to feel the pain that my young son, Koston, went through—both physically and emotionally. Not only was he dealing with being physically ill, but he felt ostracized. As a society, we need to understand, be more compassionate, and help kids with chronic illnesses because they are already going through so much." -Emree Thurgood
Before Koston Thurgood was even six months old, he developed a rash over his entire body. His mom, Emree, tried to keep the outbreaks under control with over-the-counter applications. It wasn't until she began introducing him to solid foods that the trouble really started.
"He would act as though he liked the food I was giving him, but then he couldn't swallow it and would spit it back up," Emree says. She wasn't sure what the problem was, but as she continued to feed Koston solid foods, the rashes got increasingly worse. "He had rashes all over his body, but those on his wrists, back, and legs got so bad they began to ooze. When his legs became discolored, we rushed him to the hospital for help."
Doctors told Emree and her husband that Koston's rash was due to food allergies to milk, eggs, wheat, shellfish, and nuts and his rash had developed into an MRSA infection; an infection that can be very difficult to treat with conventional antibiotics. Emree says, "Even though we kept him away from these foods, he still had trouble swallowing, and the rash still hadn't subsided."
At one year of age, Koston was diagnosed with failure to thrive. To feed him, his parents had to insert a nasogastric intubation (NG) tube down his nose and into his stomach. To do so, and keep Koston from yanking the tube out, his parents had to strap him into a car seat to keep his arms pinned down. Through the tube, he was fed a medical formula called Elecare, and he continued with this diet in a bottle until he was in kindergarten.
It was about this time that Koston's parents took him to Primary Children's Hospital in Salt Lake City for an endoscopy—a nonsurgical procedure used to examine an individual's digestive tract. After which, his doctors diagnosed him with Eosinophilic Esophagitis—an allergic inflammatory autoimmune disease that makes it difficult to swallow food, in which food allergies play a significant role. In Koston's case, his own immune system was attacking his esophagus. He was ordered to stay away from the foods that they thought were causing the allergic reaction.
Through an elimination diet, and ongoing medical formula, Koston only did a little better. So Emree was surprised when Koston's doctor decided to add milk back into his diet. Quickly he began to suffer from severe stomach pain, daily vomiting, and diarrhea. He missed school for long periods, was fatigued, had joint pain, and could not function normally.
The turning point in Koston's care came one day when he was playing in a swimming pool. He pushed himself off the side of the pool and his chest snapped, breaking his sternum—the bone running down the middle of his chest. Koston's bones were weakening due to the long-term use of steroids.
After another round with Koston at Primary Children's Hospital, and further dissatisfaction with what the medical community was able to provide in the way of support and assistance, the Thurgood's were on a mission to find a new doctor that could help. They met with Dr. Gary Ullery, an internal medicine specialist and pediatrician at Bingham Memorial Hospital in Blackfoot, Idaho, who referred Koston to see Dr. David Bilstrom, the director of the International Autoimmune Institute & Bingham Memorial Center for Functional Medicine in Blackfoot.
"I can't tell you how thankful we are that Dr. Ullery sent us to Dr. Bilstrom. Not only did he listen to what was wrong with Koston, but also he knew how to help. Koston had blood work taken, he did saliva and stool testing, and he had a food sensitivity test administered. "To my surprise, Dr. Bilstrom told us Koston was allergic to milk, egg whites, yeast, oranges, almonds, green beans, coconut, peanuts, wheat, broccoli, carrots, cauliflower, celery, cucumber, lettuce, pumpkin, zucchini, and tomato…and the list went on and on," Emree says. "Of course, he wasn't getting better even though he was eating a healthy diet, because he was allergic to nearly everything we were feeding him!"
Dr. Bilstrom immediately eliminated all of the allergens from Koston's diet, added supplements to his special smoothies, and put him back on an amino-based nutrition powder. "I was shocked at how quickly his energy came back, and how well he started to thrive," explains Emree. "The best part was that he was off all of the previously prescribed medications. And Jody Bilstrom, a behavioral therapist in Dr. Bilstrom's office, helped him with the emotional stress that he had endured."
"Dr. Bilstrom helped us instead of treating us like we were crazy," Emree says. "We were just so surprised to find a physician in our backyard with so much expertise. And seeing someone to help us instead of treating us like we were crazy was a huge relief. Now Koston is thriving and enjoying the life of a healthy 11-year-old. He continues with his special diet and counseling."
Emree adds, "I hope that by talking about what Koston and our family has been through will help others in the same type of situations. We aren't trying to inconvenience others, but we need to help and understand these kids who are already going through so much. If they had cancer or diabetes, then, of course, everyone would be supportive and helpful—but the same should be true even when the diagnosis isn't so clearly defined."
Dr. Bilstrom is Director of the International Autoimmune Institute & Bingham Memorial Center for Functional Medicine, which is the first medical center in the country to treat all types of autoimmune diseases. It is also the first to use nature, and its ability to improve human health and well-being, as an integral part of a wellness program.
Dr. Bilstrom is quadruple board certified in Functional and Regenerative Medicine, Integrative Medicine, Physical Medicine and Rehabilitation, and Medical Acupuncture. He has extensive experience in Anti-Aging & Regenerative Medicine, Acupuncture, Integrative Medicine, and Complementary and Alternative Medicines.
Dr. Bilstrom works closely with experts in a number of medical specialties to evaluate, diagnose and treat chronic and autoimmune diseases. He is always welcoming new patients at his office within the Bingham Specialty Plaza in Blackfoot. Appointments can be scheduled by calling (208) 782-2444.
Office Location
Bingham Specialty Plaza
326 Poplar Street
Blackfoot, ID
P: (208) 782-2444
www.BinghamMemorial.org/Functional-Medicine
Our content is reviewed regularly and is updated when new and relevant evidence is made available. This information is neither intended nor implied to be a substitute for professional medical advice. Always seek the advice of your physician or other qualified health provider prior to starting any new treatment or with questions regarding a medical condition.
Return to Articles