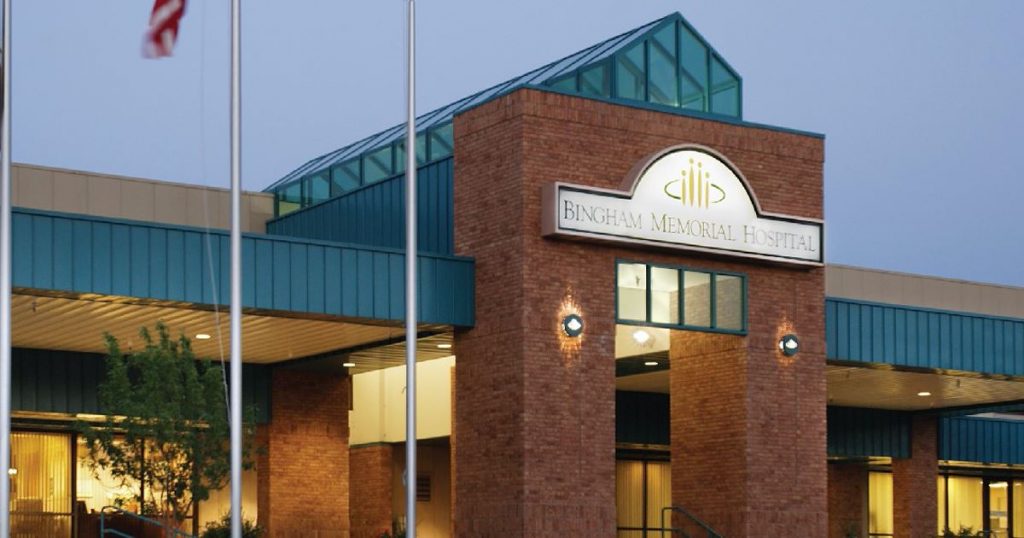 What is Bingham Memorial Doing to Prepare for the Coronavirus?
BLACKFOOT, ID – March 4, 2020 – At Bingham Memorial Hospital, we take the health of our community very seriously. In fact, our administrative team works closely with our medical providers on a daily basis to stay up-to-date on all of the latest news in the health industry. Understanding and preparing for the coronavirus has been no exception.
We are working closely with the Centers for Disease Control and Prevention (CDC) and the Idaho Department of Health and Welfare to closely monitor the outbreak, and are actively working to ensure that the most up-do-date guidance is quickly and accurately disseminated to local partners. We regularly practice how to deal with an outbreak and emergency situations, so we are prepared to deal with coronavirus patients in the event we need to.
One of the advantages that we have right now is that it's the middle of flu season, so we are already cautious about patients presenting with symptoms of respiratory infections.
We are ensuring that our medical staff is informed fully about the coronavirus and what to look for. We have worked to make sure that food, linen, cleaning services, information technology, those sorts of things are available and supported out there.
With general day-to-day in our health system, we've always had a robust symptom- and travel-screening strategy. That really helps alert our teams to quickly isolate and mask the patient, which we do for influenza-like symptoms.
The CDC has warned that there will likely be more cases reported in the U.S. in the coming weeks. As part of that, we have added a screening question to identify patients who have recently traveled to China. At Bingham Memorial Hospital, any patients presenting with a respiratory infection will be questioned about recent travel. If we suspect anything, we will isolate them."
WHAT YOU CAN DO
Know the symptoms of the coronavirus, which are very similar to the flu. If you have some of the symptoms, please call your doctor for guidance. If you have symptoms and schedule an appointment, ask if there's anything you need to do in advance. For example, it would be helpful to make a list of:
Your symptoms, including any that seem unrelated to the reason for your appointment.
Your recent travels, including any international travels.
Key personal information, including major stresses, recent life changes and family medical history.
All medications, vitamins or other supplements you take, including the doses.
WHAT TO EXPECT FROM YOUR DOCTOR
Your doctor is likely to ask you several questions, such as:
When did your symptoms begin?
Where have you traveled recently?
Who have you been in close contact with?
How severe are your symptoms?
MAKE AN APPOINTMENT WITH YOUR PCP OR VISIT AN URGENT CARE
If you are concerned about your health or that of a loved one, make an appointment immediately or visit your local Urgent Care. If you need a family medicine provider to talk to, please visit BinghamMemorial.org/Family or call (208) 785-4100 to schedule an appointment with a provider nearest to you.
ADDITIONAL ARTICLES ABOUT COVID-19
Our content is reviewed regularly and is updated when new and relevant evidence is made available. This information is neither intended nor implied to be a substitute for professional medical advice. Always seek the advice of your physician or other qualified health provider prior to starting any new treatment or with questions regarding a medical condition.
Return to Articles