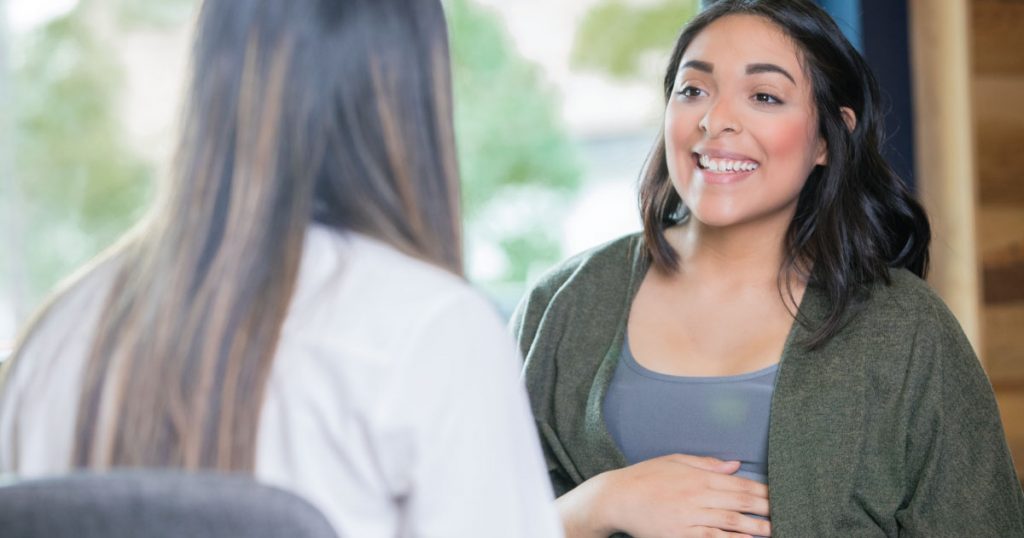 We Have an Amazing Team of Midwives!
Many women prefer the holistic and personalized approach to care that midwives offer. We are pleased to inform you that Grove Creek Medical Center, an affiliate of Bingham Healthcare, offers a team of Certified Nurse-Midwives in addition to their Ob-Gyns.
Our midwives see patients in Blackfoot, Pocatello, and Shelley and deliver babies at Grove Creek Medical Center in Blackfoot. To learn more about what Grove Creek has to offer and to take a virtual tour of the facility, please visit GroveCreekmc.org.
WHAT IS A CERTIFIED NURSE MIDWIFE?
Certified Nurse-Midwives (CNMs) are highly trained medical providers with a Master's in Nursing that specialize in women's health, with additional training in pregnancy and birth.
Midwives are trained to provide more holistic, relationship-based care. They tend to get more time in visits with patients to get to know them and hear all their concerns, and they treat their patients as partners and trust them to participate in making decisions about their healthcare.
PREGNANCY AND BIRTH
Midwives are skilled in normal birth; they know that problems do arise and are trained to monitor for and handle them, but they also know that most of the time births proceed normally. Many women receive care from a midwife without ever needing consultation from a physician. Just like OBs, CNMs provide comprehensive prenatal care, manage labors, administer Pitocin, catch babies, and handle many emergencies.
However, sometimes complications do arise, such as gestational diabetes, hypertension, or fetal distress during labor. Often, our midwives often still remain the primary provider as long as they are in communication with a doctor about the plan of care. Other times, complications require direct physician care, and our midwives will help ensure a seamless transfer to one of our skilled OBs. If a C-section becomes necessary during labor, your midwife will stay with you to welcome your baby.
PRIMARY AND WELL-WOMAN CARE
Did you know that certified nurse-midwives can do a whole lot more than catch babies and provide prenatal care? While most people only associate midwives with pregnancy and birth, certified nurse-midwives are in fact primary care providers. That means that they can provide care for anyone from menarche (the first period) through menopause – whether it's for well-woman exams, Paps, contraception, pelvic pain, infertility, STD treatment, or depression. In fact, 50-60% of our midwives' day is spent providing care to non-pregnant women.
So next time you have a healthcare concern, consider seeing a midwife!
For more information, please visit www.BinghamMemorial.org/Midwifery or call (208) 785-4100.
Our content is reviewed regularly and is updated when new and relevant evidence is made available. This information is neither intended nor implied to be a substitute for professional medical advice. Always seek the advice of your physician or other qualified health provider prior to starting any new treatment or with questions regarding a medical condition.
Return to Articles