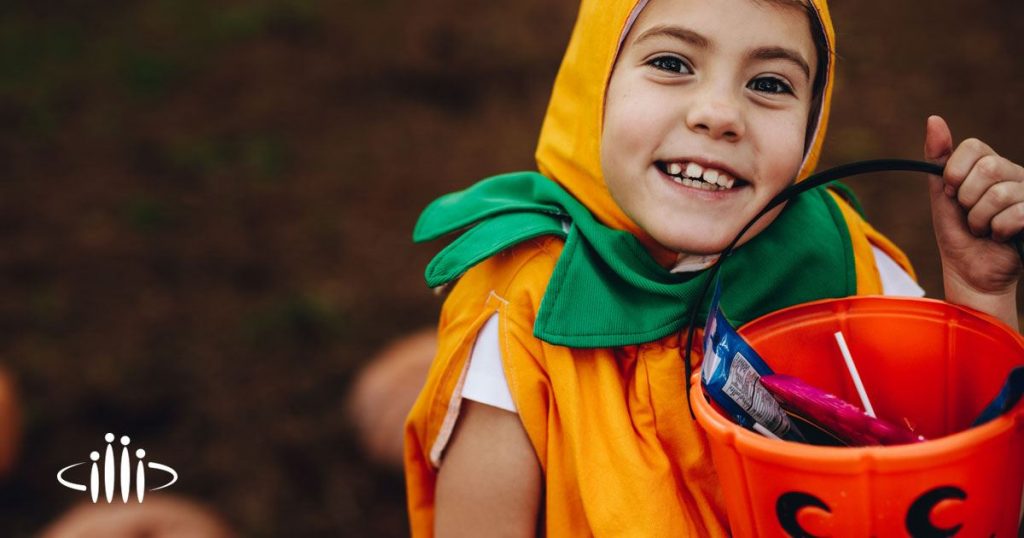 Ways to Have a Happy and Safe Halloween This Year
The spookiest time of the year is coming! On October 31st, many people may be thinking about celebrating Halloween by going trick-or-treating like usual. However, as we continue to adapt to COVID-19, we wanted to provide some creative ways to minimize potential risks depending on what you decide to do.
Here are a few things to think about to make your Halloween a safe one:
Make sure you understand what your city is recommending about allowing kids to go trick-or-treating. Some cities in Idaho are permitting it, while others are strongly discouraging it.
Health officials are urging people to avoid haunted houses as well as not attending crowded Halloween parties indoors.
If you have had COVID-19, think you have it, or may have been exposed by someone with COVID-19, you should not participate in in-person Halloween festivities and should not give out candy to trick-or-treaters, according to the Centers for Disease Control (CDC).
Here are some tips for ghosts, witches, and superheroes—big and small:
This year, if you're going to hand out candy, don't use a candy bowl. Perhaps set up and decorate a table and place the candy on the table. Try to place the table away from your front door, to avoid encouraging kids to come to the door.
Make sure your kids carry hand sanitizer with them and use it frequently when out and about.
Halloween is definitely about masks. Try making a face covering as part of your kid's costume. It's highly recommended that kids and adults alike wear masks when out and about.
Instead of trying to hit every home in town this year, perhaps just stick to trick-or-treating at the homes of close friends and family members.
If you think trick-or-treating is too risky this year, plan Halloween activities for your kids at home instead. Perhaps decorate more, bake fun Halloween treats, listen to scary music, or build your own haunted house, indoors or in your backyard depending on the weather.
Safety tips to avoid injuries
Pedestrian injuries are the most common injuries to children on Halloween. Only cross the street as a group in established crosswalks. Never cross between parked cars or driveways.
Plan costumes that are bright and reflective. Add reflective tape if needed. Make sure that shoes fit well and that costumes are short enough to prevent tripping, entanglement or contact with flame.
Obtain flashlights with fresh batteries for all children and their chaperones.
Wait until children are home to sort and check treats. Though tampering is rare, you should closely examine all treats and throw away any spoiled, unwrapped or suspicious items.
Teach children how to call 9-1-1 (or their local emergency number) if they have an emergency or become lost.
In the end, there isn't one right way to celebrate Halloween this year. As long as you stick to the three main rules: maintain social distancing, wear a mask, and keep hands clean—then the rest is really up to you, your family, and your neighbors.
Further, to keep yourself and your loved ones safe while pumpkin carving this year, the American Society for Surgery of the Hand recommends taking the following precautions to avoid serious injury. Pumpkin carving safety.
WE'RE HERE FOR YOUR FAMILY
All of us at Bingham Healthcare wish you and your loved ones have a safe and happy Halloween. However, even when all attempts for safety are made, accidents can happen.
In case of an emergency, please call 9-1-1 or go directly to an emergency nearest to you. However, for non-emergent situations, Bingham Healthcare has three urgent cares at the following locations in Blackfoot, Ammon/Idaho Falls, and Pocatello
BLACKFOOT
1st Choice Urgent Care & Family Medicine
Riverside Plaza (across from McDonald's)
1350 Parkway Drive
Blackfoot, ID 83221
(208) 782-2410
Hours of Operation
Mon. to Fri.: 8 a.m. to 8 p.m.
Sat. & Sun.: 10 a.m. to 6 p.m.
IDAHO FALLS
Ammon Medical & Urgent Care
3456 E. 17th St., Suite 125
(located near the corner of 17th St. and Ammon Rd.)
Ammon, ID 83406
(208) 529-2828
Hours of Operation
Mon. to Fri.: 8 a.m. to 8 p.m.
Sat. & Sun.: 10 a.m. to 6 p.m.
POCATELLO
1st Choice Urgent Care – Bannock Highway
1595 Bannock Highway
Pocatello, ID 83204
(208) 239-6511
Hours of Operation
Mon. to Fri.: 8 a.m. to 8 p.m.
Sat. & Sun.: closed
Our content is reviewed regularly and is updated when new and relevant evidence is made available. This information is neither intended nor implied to be a substitute for professional medical advice. Always seek the advice of your physician or other qualified health provider prior to starting any new treatment or with questions regarding a medical condition.
Return to Articles