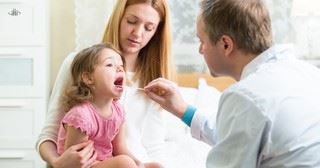 Triggers of Autoimmune Disease: Adverse Childhood Events
Autoimmune disease is recognized as a major health crisis in the United States. Today, 50 million Americans—80 percent of whom are women—suffer one or more autoimmune conditions. Thirty years ago, only one in 400 people developed an autoimmune disease. Today, one in 12 Americans—one in nine women—have an autoimmune disease. More women are diagnosed each year with an autoimmune disease than breast cancer and cardiovascular disease combined.
An autoimmune disease is a condition in which the immune system mistakenly attacks the body's own tissue. Some of the more common conditions include rheumatoid arthritis, lupus, multiple sclerosis, psoriasis, Hashimoto's thyroiditis, type 1 diabetes, and ulcerative colitis or Crohn's disease, but the National Institutes of Health estimates there are more than 100 types of autoimmune diseases.
David J. Bilstrom, MD—the Director of the International Autoimmune Institute & Bingham Memorial Center for Functional Medicine—explores how adverse childhood events can ultimately trigger an autoimmune disease later in life.
What is an adverse childhood event?
One area that the International Autoimmune Institute excels at is the focus on and treatment of traumatic childhood events. There are events that can happen to a person when they are a child or teenager that can drive chronic disease later in life–and specifically autoimmune disease. Some adverse childhood events can include:
Parent's divorce or separation
Substance abuse in the home
Death of a close family member
Verbal abuse
Physical abuse
Sexual abuse
Trauma
"Studies have shown that when these events occur, they can change the physiology of the body in ways that are only really seen decades later," Dr. Bilstrom says. "The biggest one of all is a childhood with sexual abuse. People who are victims of childhood sexual abuse have more than a 50 percent greater chance of developing an autoimmune disease as an adult."
How do you treat these events?
At the International Autoimmune Institute, everyone is asked to see our counselor at least once. There are times when a patient may see the counselor only once. But, often times more than one visit is needed.
"If you have toxins in you, such as the heavy metal toxins lead or mercury, you aren't going to heal," Dr. Bilstrom says. "It's the same thing with adverse childhood events. If there are toxic emotions and toxic memories inside someone, they're just as bad as if they're full of heavy metals. Like toxic metals, we have to get them out or else a person will never be able to heal."
About David Bilstrom, MD
Dr. Bilstrom is Director of the International Autoimmune Institute & Bingham Memorial Center for Functional Medicine, which is the first medical center in the country to treat all types of autoimmune diseases. It is also the first to use nature, and its ability to improve human health and well-being, as an integral part of a wellness program.
Dr. Bilstrom works closely with experts in a number of medical specialties to evaluate, diagnose and treat chronic and autoimmune diseases. He is always welcoming new patients at his office within the Bingham Specialty Plaza in Blackfoot. Appointments can be scheduled by calling (208) 782-2444.
Taking the mind, body, and spirit into consideration, Dr. Bilstrom understands firsthand the benefits integrated medicine can provide to patients. He is quadruple board certified in Functional and Regenerative Medicine, Integrative Medicine, Physical Medicine and Rehabilitation, and Medical Acupuncture. He has extensive experience in Anti-Aging & Regenerative Medicine, Acupuncture, Integrative Medicine, and Complementary and Alternative Medicines.
Office Location
Bingham Specialty Plaza
326 Poplar Street
Blackfoot, ID
T: (208) 782-2444
www.BinghamMemorial.org/Functional-Medicine
Return to Articles