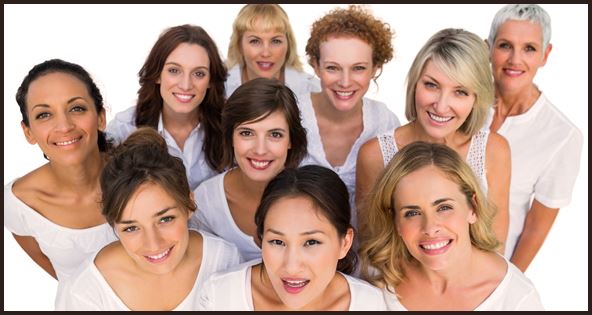 The 40s: Your Guide to Staying Healthy for Life By the Decade
It shouldn't be surprising, but if you're a woman, most likely you're busy with a capital B-U-S-Y. Over the years, your health may have fallen off the priority list, but now it's time to give your well-being the VIP treatment. Starting today, it's important for every woman, at every age, to create a foundation of good health.
Our team of obstetricians and gynecologists (OB/GYNs) at the Bingham Memorial Women's Center will be discussing how you can stay healthy throughout your life. In this special five-part women's health series, they'll share what you should be doing to stay healthy—by-the-decade.
This month, Dr. Sushila Arya, OB/GYN at Bingham Memorial Women's Center, provides healthy strategies and important screenings that should be scheduled regularly, along with simple things women in their 40s can be doing on a daily basis to manage their health.
IN YOUR 40'S
Focus on: This may sound difficult, but it simply comes down to making a personal choice. Take some time for yourself and stay in tune with your mental health.
Stay-healthy strategies: Dealing with growing children, aging parents and a demanding career can take its toll.
"Depression can be prominent as hormones shift and change," says Dr. Arya. "Don't be afraid to talk about it with your doctor and address it early.  And remember, exercise provides you with the perfect trifecta by boosting feel-good hormones, taking a whack at your stress and keeping your BMI within the healthy range, so make time to get moving. Finding an exercise buddy can help you stay on track and give both of you a sympathetic ear to vent to."
And don't forget about contraception. "In the 40s, we see many unplanned pregnancies," Dr. Arya says. Talk to your doctor about long-term solutions.
Screenings to schedule: Pap tests every three years are still on the table; you should also schedule a mammogram every one to two years. And beginning at 45, have your cholesterol checked every five years, and get tested for diabetes every three.
Do it Yourself: Add strength training to your workout routine to preserve muscle mass and bone density. Both are important as you age.
SUMMARY
Women in their 40s are at risk for melanoma (skin cancer), human papillomavirus, high cholesterol, breast cancer, cervical cancer, ovarian cancer, type 2 diabetes, and heart disease.
Recommended yearly tests and screenings in your 40s:  Click the image to enlarge
Annual wellness exam
Blood pressure (at every doctor's appointment)
Cholesterol screening (every 5 years, starting at 45)
Depression screening
Diabetes/Blood sugar test (every 3 years, or yearly if overweight)
Flu shot
Mammogram (every 1 to 2 years, starting at 40)
Pap smear (every 3 years)
Skin screening
Tetanus shot (every 7 to 10 years)
Thyroid check (every 3 years)
About Sushila Arya, MD
Dr. Arya is a member of the Bingham Memorial Women's Center. As an OB-GYN, Dr. Arya is qualified to care for your women's healthcare needs. As a wife and mother, she also understands the challenges facing today's women. She encourages patients to be open with her so she can provide the best care for them. Dr. Arya is always welcoming new patients. To schedule a consultation, please call 782-3900.
Return to Articles