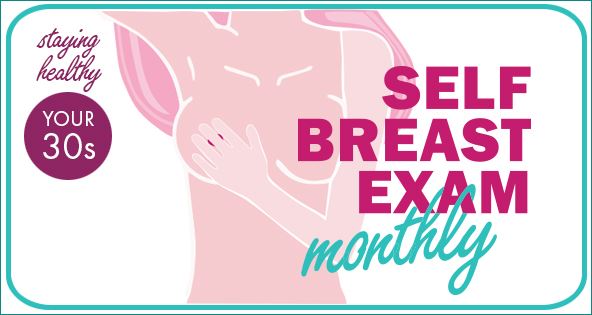 The 30s: Your Guide to Staying Healthy for Life By the Decade
It shouldn't be surprising, but if you're a woman, most likely you're busy with a capital B-U-S-Y. Over the years, your health may have fallen off the priority list, but now it's time to give your well-being the VIP treatment. Starting today, it's important for every woman, at every age, to create a foundation of good health.
In our on-going special five-part series, our team of obstetricians and gynecologists (OB/GYNs) at theBingham Memorial Women's Center have been discussing how you can stay healthy throughout your life—by-the-decade.
This month, Dr. Rex Nielsen, OB/GYN at Bingham Memorial Women's Center, provides advice for women in their 30s. These include healthy strategies and important screenings that should be scheduled regularly, along with simple things women in their 30s can be doing on a daily basis to manage their health.
IN YOUR 30'S
Focus on: Get enough sleep and keep the numbers on the scale from creeping up.
Stay-healthy strategies: "Not getting enough sleep is connected to unhealthy eating habits, increased risk of traffic accidents and inadequate performance at work and home," says Dr. Rex Nielsen, OB/GYN at theBingham Memorial Women's Center. If you are juggling a family and a career, make sure sleep and exercise aren't the last things on your to-do list.
"As a doctor, I understand the challenges that women face in balancing the demands for their time and attention," says Dr. Nielsen. "Exercise can be hard to work in, so women need to adjust their approach depending on their life stage. It might mean working out to DVDs at home or pushing the stroller."
If you're not pushing a stroller yet but would like to be soon, bring it up to your OB/GYN. They will cover all the preconception details you need, from which vaccines are necessary now to the importance of getting enough folic acid.
Screenings to schedule: If your previous Pap tests have been normal, schedule one every three years, starting at age 30. Continue to get your blood pressure checked at your annual physical—hypertension is often tied to weight gain.
Do it Yourself: Conduct a breast self-exam once a month, and talk to your doctor if you notice anything unusual.
Summary (Click the Infographic to enlarge)
Women in their 30s are at risk for melanoma (skin cancer), human papillomavirus, high cholesterol, breast cancer, cervical cancer and type 2 diabetes.
Recommended yearly tests and screenings in your 30s:
Annual wellness exam
Blood pressure (at every doctor's appointment)
Cholesterol check (every 5 years)
Depression screening
Diabetes/Blood sugar test (every 3 years, or yearly if overweight. Starts at 35)
Flu shot
Pap smear (every 3 years)
Self-breast exam (monthly)
Skin screening
Tetanus shot (every 7 to 10 years)
Thyroid check (every 3 years, starting at 35)
Dr. Nielsen is an obstetrician-gynecologist (OB/GYN) at the Bingham Memorial Women's Center. As an experienced OB/GYN, Dr. Nielsen is qualified to care for all women's healthcare needs and takes extra time to listen and fully understand your questions and concerns. In addition, Dr. Nielsen is a pioneer in bringing the family-centered C-section to east Idaho and Bingham Memorial Hospital. He is always welcoming new patients, and to schedule a consultation, please call Dr. Nielsen's office today—in Blackfoot 782-3900 and in Pocatello 478-2472.
If you enjoyed this article, you may like our other articles:
Return to Health Matters for Women, January 2015 Edition
Another Great Article featuring Dr. F. Rex Nielsen: The Family Centered C-Section
Return to Articles