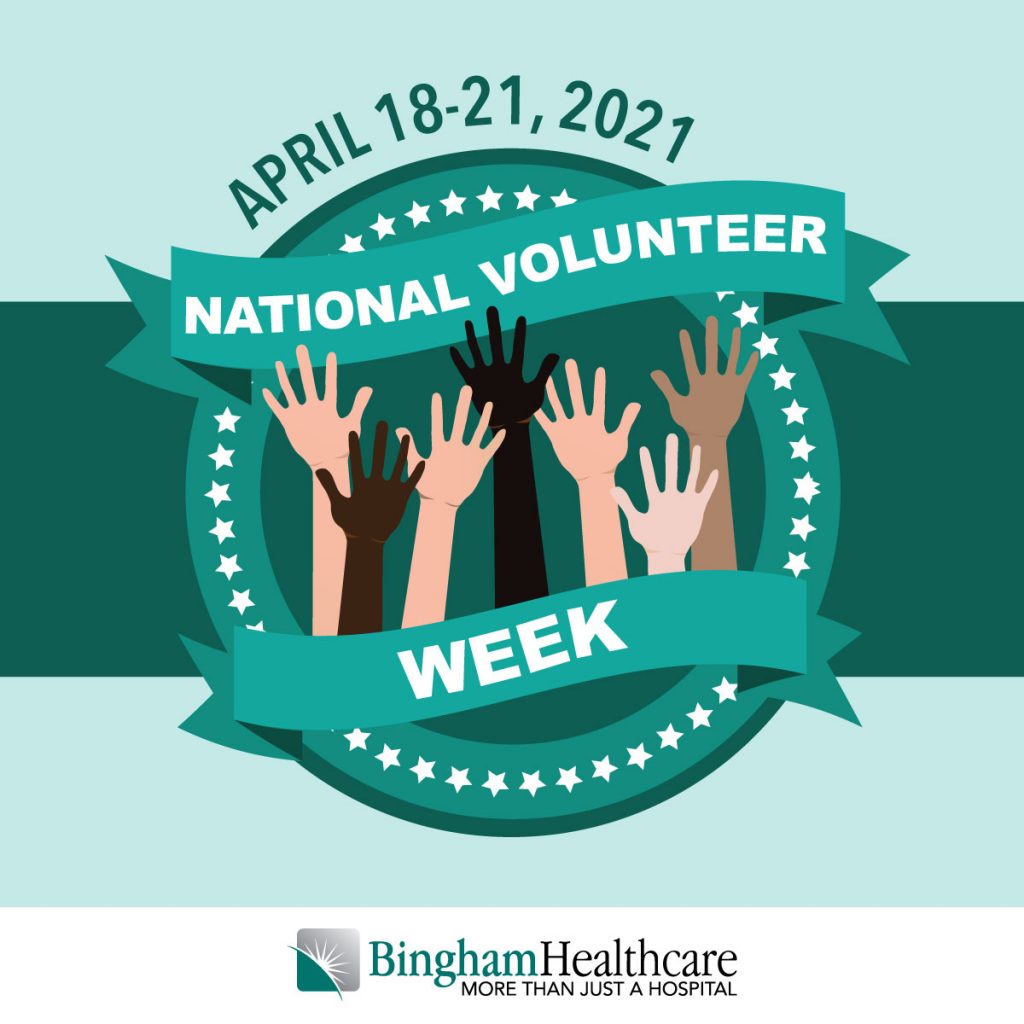 Thank You to Our Volunteers!
Bingham Healthcare has been so fortunate over the years to have such a dedicated team of volunteers who play such a vital role in keeping our hospital running smoothly. In honor of National Volunteer Appreciation Week (April 18-24, 2021), we would like to thank the many volunteers who give freely of their time to make the patients, residents, and visitors to Bingham Memorial Hospital feel welcomed.
Our volunteers collectively give more than 5,000 hours of personal time each year. And they significantly contribute to our vision of providing patient care that is of "High Quality. High Compassion." along with our mission: To advance our community's health, we provide high-quality care with compassion and exceptional service.
"We are always proud to celebrate the generosity of our remarkable volunteers during this week," said Jake Erickson, CEO of Bingham Healthcare. "Together our volunteers make a big difference in caring for others. Their kindness makes it easier for others and shows the true spirit of community involvement."
"I love working with our volunteers," said Sheri Peck, Bingham Healthcare's human resource and volunteer coordinator. "I would especially like to thank them for their patience and understanding when we had to suspend our volunteer program last year to ensure their safety during the pandemic. They would call me all of the time and ask when they could start volunteering again; they were so eager to be of service."
If it wasn't for these caring individuals getting involved and giving of their time freely, our hospital wouldn't be as successful as we are at providing high quality and compassionate care. Our volunteers bring such a positive energy to the hospital as they lead by example—not only by helping our patients and visitors, but by motivating others to give back as well.
Return to Articles