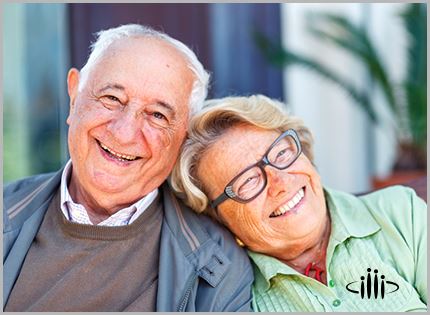 Stay in the Driver's Seat
Many things in life get better with age. Unfortunately, vision isn't one of them. According to the American Academy of Ophthalmology (AAO) as you age, you are at higher risk of developing age-related eye diseases and conditions that affect your vision, which can make for dangerous conditions for the 30 million senior drivers in the United States.
Dr. Bradley J Anderson, a comprehensive ophthalmologist who treats diseases of the eyes at Bingham Memorial Hospital, reveals how to keep eyesight in check and stay safe behind the wheel and at home.
Get checked. An annual eye exam will help eye prescriptions stay current and catch any developing problems. Based on a national survey, the AAO reports that nearly two-thirds of American adults report eye or vision problems, but only one in eight have been examined by a medical doctor.
Proceed with caution. Take your time at intersections and be sure to look both ways. If nighttime glare bothers you, be safe and drive only during daylight hours until you can be evaluated.
Take an upper-level class. Senior driving courses can teach you how to compensate for vision changes that may affect your driving.
Healthy habits matter. Eat lots of fruits, vegetables, fish, and do not smoke.
"Vision is not only important to your safety on the road, but also in your home," says Dr. Anderson. "Falls are the leading cause of injury and death for people over 65, and poor vision is one cause."
One of the causes of poor vision could be a cataract, which is a clouding of the lens in the eye that occurs in people as they age. "Common symptoms of cataracts include cloudy, blurry or faded vision, glare or frequent eyeglass prescription change," explains Dr. Anderson. "You may also experience double vision, see multiple images in one eye, or things may not be as bright or colorful as they used to be."
Dr. Anderson explains that people in their 40s and 50s may have cataract changes, but it is usually around age 60 or older that they might begin to affect a person's vision.
He also suggests at age 40, everyone should have a baseline comprehensive dilated eye exam, followed by regular exams every two to four years, and then every one to two years at age 60. This will allow your doctor to check for cataracts, as well as other often unnoticed vision disorders like glaucoma, dry eye, and age related macular degeneration.
If you have a cataract in one or both eyes, talk to your eye doctor about your treatment options. The symptoms of a cataract may be improved with new eyeglasses or brighter lighting. But if your vision loss is affecting everyday activities like driving, reading or watching TV, it may be a sign that you could benefit from cataract surgery.
"Cataract surgery is an effective and safe way to improve your vision," says Dr. Anderson. "Your doctor can help you decide if this procedure is right for you."
To learn more about cataracts, please visit the AAO.
Seeing Clearly with Bradley J Anderson, MD
Dr. Anderson's scope of practice includes treatment for diseases of the eye, specializing in cataract and refractive surgery with advanced technology including premium lenses and laser-assisted surgery, glaucoma, and corneal diseases. He also specializes in performing state-of-the-art LASIK surgery, plastic surgery on droopy eyelids and medical retina.
He welcomes new patients at:
Bingham Memorial Medical Plaza
98 Poplar St., 3rd Floor
Blackfoot, ID 83221
P: (208) 785-3800
To learn more about Dr. Anderson, please click here.
Se habla Español
Return to Articles