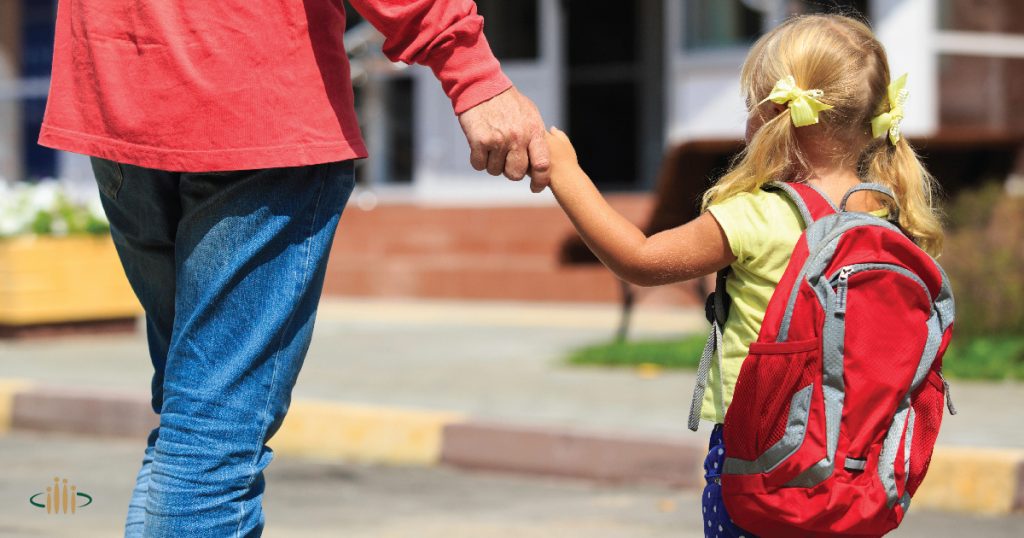 Small Spines, Big Problems
Back pain is one of the most common reasons adults miss work, but kids can suffer from it too. It's not as common, but back pain is possible in children and adolescents.
Now that kids around the country are headed back to school, here are a few tips to help them prevent back issues, now or in the future. An increased number of cases can be attributed to a combination of factors, including:
Sitting for long periods at a desk in school
Carrying heavy backpacks
Competitive sports with short or no breaks between seasons
Prolonged use of computers made for adult bodies and handheld devices
Excess weight and obesity
Doctors recommend advocating for more physical activity during the school day and getting involved at your child's or grandchild's school to create policies on backpacks. Children should not carry more than 10% of their body weight in a backpack. For example, if your child weighs 60 lbs., their backpack should not weigh more than 6 lbs. (Take your child's weight and multiple it by .10).
Some schools are remedying this by providing an extra set of textbooks students can keep in the classroom and by offering online reading materials.
Our content is reviewed regularly and is updated when new and relevant evidence is made available. This information is neither intended nor implied to be a substitute for professional medical advice. Always seek the advice of your physician or other qualified health provider prior to starting any new treatment or with questions regarding a medical condition.
Return to Articles