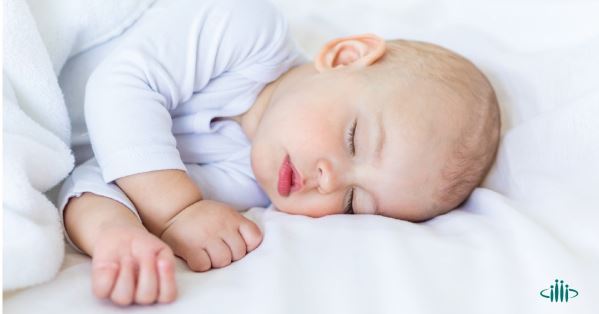 Sleep Safety for Babies
Sudden infant death syndrome (SIDS) is the sudden unexplained death of a child less than one year of age. SIDS usually occurs during sleep, typically between the hours of midnight until 9 a.m. To reduce the risk of SIDS and other sleep-related causes of infant death, here's how you can do your part as a parent.
The most important thing you can do is always place babies on their backs in a bassinet or crib.
When a baby is sleeping on their back, they won't choke. Your baby's air tube is on the top of the tube to their stomach, so if your baby spits up, the liquid will flow back into their stomach and not their lungs. However, if a baby is sleeping on their side or stomach and they spit up, liquid can easily flow into their air tube, causing them to choke.
To ensure your baby sleeps safely, some other precautions you can take include:
Remove any objects or toys from the bassinet or crib. Safe babies sleep alone.
Use a tight fitting sheet and a firm mattress.
Do not use bumpers in the crib.
Dress your baby in light sleep clothing, such as a one-piece sleeper, and do not use a blanket.
Do not smoke around your baby, or sleep with your baby in the bed or couch.
Call 9-1-1 immediately if your baby is choking or has stopped breathing,
Need a Primary Care Provider?
The team at Bingham Memorial Family Medicine is here for you. We have providers in Blackfoot, Idaho Falls, Shelley, and Pocatello. To find a provider closest to you, please call (208) 785-4100. Same-day appointments are available.
Source: https://www.safekids.org/
Our content is reviewed regularly and is updated when new and relevant evidence is made available. This information is neither intended nor implied to be a substitute for professional medical advice. Always seek the advice of your physician or other qualified health provider prior to starting any new treatment or with questions regarding a medical condition.
Return to Articles