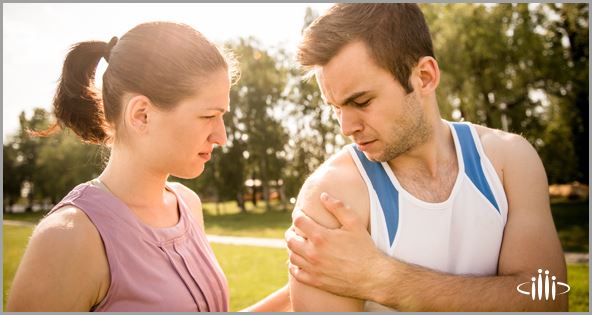 Shoulder Pain?
The region's leading shoulder specialist uses advanced computer technology for shoulder surgeries, making them more accurate than ever before
Nathan Richardson, MD, the region's leading orthopedic shoulder surgeon with Bingham Memorial's Orthopedic Institute, is incorporating new, never-seen-before technology for shoulder injuries, right here in eastern Idaho.
"The current method of putting in a shoulder replacement is that the surgeon relies heavily on boney landmarks and some handheld tools that are based off of the anatomy," says Dr. Richardson. "It then basically comes down to your experience as a shoulder surgeon to put an implant in as accurately as possible."
The skill of the surgeon is never replaced, but Dr. Richardson is improving the accuracy of his shoulder surgeries by using an advanced technology to create a computer-generated, three-dimensional model that provides him with a pre-operative plan. Essentially, he is able to virtually preform a surgery before ever making an incision.
"After a patient comes into my office for a consultation and it is then decided that a shoulder replacement will be required, we'll get a CT Scan, which is just a fancy X-ray that shows a lot of the three dimensions of the bone," says Dr. Richardson. That data is input into a website and the engineers [at the company whose technology is being used] will virtually place the implant into the socket and then send it back to Dr. Richardson. "I will either approve it, or I will change it, and then approve the changes that I've made. When we come into the operating room that information is in use to create another device to accurately replace it."
Learning about Dr. Richardson's advanced fellowship training in shoulder surgery is what inspired Kathy Wagnor of Dubois, Idaho, to seek him out for a solution to her on-going, unbearable shoulder pain.
"I had pain in both shoulders, and I had been told a while ago that I had arthritis in both of them," says Kathy. "I finally got to the point where the pain was bad enough and needed to do something about it."
She made an appointment with Dr. Richardson and went in to discuss her situation with him. "I felt very comfortable with him," says Kathy, "and we decided which of my two shoulders to do first. Because he did such a wonderful time on the first, I went back for the second."
"Kathy had a mild amount of arthritis," says Dr. Richardson, "but she was having a ton of symptoms and that really affected her ability to perform her job and be comfortable; the pain was even interrupting her sleep. Because she had done really well with her first replacement, and it just so happened that between those two surgeries I was introduced to this new technology, she was the first patient that came along that we could use it on."
This new technology will prove its worth over time, but Kathy feels there is already a difference. "With my right shoulder, the range of motion has come back so much faster," says Kathy. "I trusted him to do the best and he has."
You don't have to live with shoulder pain any longer. Trust your shoulder with the region's top shoulder specialist—Dr. Richardson.
About Dr. Nathan Richardson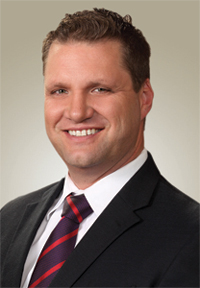 Dr. Richardson is a leading orthopedic surgeon who is fellowship trained in shoulder and elbow surgery. He specializes in total joint replacement and injuries of the shoulder and elbow. He sees patients at Bingham Memorial's Orthopedic Institute in Blackfoot, Pocatello and Soda Springs. To schedule an appointment or consultation about your pain, call his office at (208) 535-3626 or (208) 239-8000.
Return to Articles