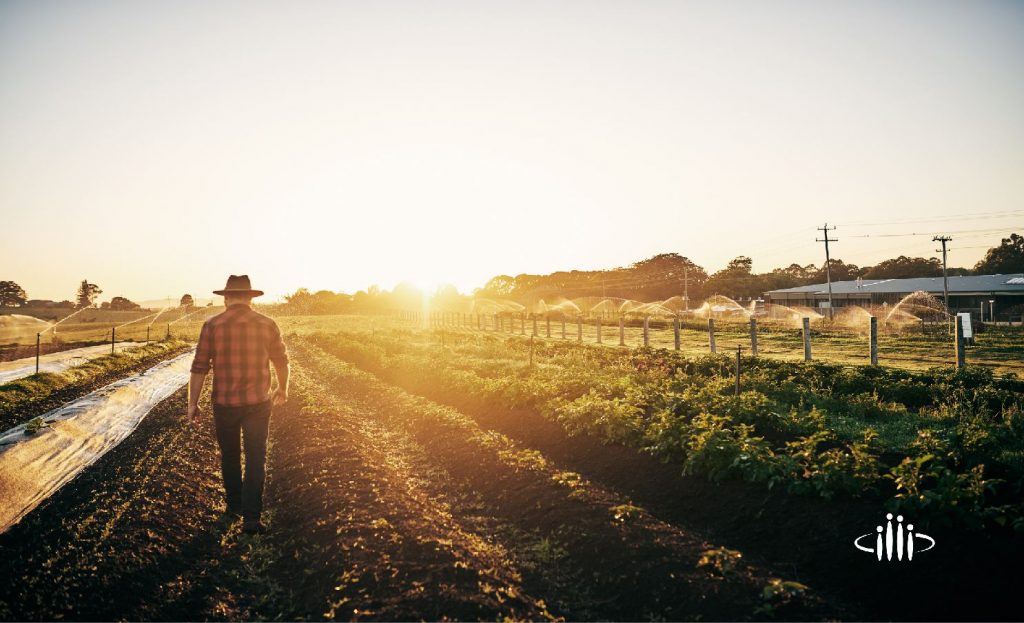 Shift Farm Safety into High Gear
The 2020 theme for National Farm Safety & Health Week (September 20-26) is "Every Farmer Counts." This should resonate, in particular, with Eastern Idahoans and remind us to be grateful for all of our farmers and their hard work throughout the year. Also, it's important for us to prioritize safety on farms, the rural roadways of Idaho, and throughout America.
As many Idahoans already know, farming is a hazardous profession. Every year, thousands of farm workers across the United States are injured and hundreds more die in farming accidents. While the total number of agricultural fatalities has been decreasing in recent years, the 2017 data for the U.S. Bureau of Labor Statistics shows the agricultural sector is still the most dangerous in America with 581 fatalities, which equals 23.0 deaths per 100,000 workers.
All farm workers—including farm families and migrant workers—are exposed to many hazards, such as chemicals/pesticides, electricity, grain bins, hand tools, highway traffic, livestock handling, powerful machinery and equipment, slips/trips/falls, ladders, and underground pipes, to name only but a few. Please take a moment to ensure you're taking proper precautions when handling, storing, or working around these dangerous hazards. Further, wear properly fitting equipment and take precautions against the cold and heat.
How You Can Improve Farm Safety
You can start by increasing your awareness of farming hazards and making a conscious effort to prepare for emergency situations including fires, vehicle accidents, electrical shocks from equipment and wires, and chemical exposures. Be especially alert to hazards that may affect children and the elderly. Minimize hazards by carefully selecting the products you buy to ensure that you provide good tools and equipment. Always use seat belts when operating tractors, and establish and maintain good housekeeping practices.
Here are some other steps you can take to reduce illnesses and injuries on the farm:
Read and follow instructions in equipment operator's manuals and on product labels.
Inspect equipment routinely for problems that may cause accidents.
Discuss safety hazards and emergency procedures with your workers.
Install approved rollover protective structures, protective enclosures, or protective frames on tractors.
Make sure that guards on farm equipment are replaced after maintenance.
Review and follow instructions in material safety data sheets (MSDSs) and on labels that come with chemical products and communicate information on these hazards to your workers.
Take precautions to prevent entrapment and suffocation caused by unstable surfaces of grain storage bins, silos, or hoppers. Never "walk the grain."
Be aware that methane gas, carbon dioxide, ammonia, and hydrogen sulfide can form in unventilated grain silos and manure pits and can suffocate or poison workers or explode.
Take advantage of safety equipment, such as bypass starter covers, power take-off master shields, and slow-moving vehicle emblems
In addition, make sure you and your workers stay rested, take regular breaks throughout the day, stay hydrated, eat proper meals, work in daylight hours, and have several well-stocked first-aid kits on hand.
Harvest season is a very special time throughout Eastern Idaho. It brings family and friends together and unites our proud, hardworking farming community. May all of our residents use extra caution during this time of the year driving on I-15 and all of our surrounding roads and highways. Pay particular attention to farmers moving equipment on the roads. Slow down and safely share the roads with our hardworking neighbors.
As we recognize National Farm Safety & Health Week this week, please join us in promoting safe and healthy practices on our farms and ranches as producers enter the harvest season throughout Eastern Idaho, across the U.S., and beyond.
WE'RE HERE FOR YOUR FAMILY
In case of an emergency, please call 9-1-1 or go directly to an emergency room nearest to you.
Emergency Room
98 Poplar St.
Blackfoot, ID 83221
(208) 782-3406
Open 24 hours a day, seven days a week.
Bingham Healthcare's Urgent Cares
If you are a loved one need medical care that does not require a trip to the ER, all of our urgent cares throughout Eastern Idaho are currently open. However, for non-emergent situations, Bingham Healthcare has urgent cares at the following locations throughout Eastern Idaho:
BLACKFOOT
1st Choice Urgent Care & Family Medicine
Riverside Plaza (across from McDonald's)
1350 Parkway Drive
Blackfoot, ID 83221
(208) 782-2410
Hours of Operation
Mon. to Fri.: 8 a.m. to 8 p.m.
Sat. & Sun.: 10 a.m. to 6 p.m.
IDAHO FALLS
Ammon Medical & Urgent Care
3456 E. 17th St., Suite 125
(located near the corner of 17th St. and Ammon Rd.)
Ammon, ID 83406
(208) 529-2828
Hours of Operation
Mon. to Fri.: 8 a.m. to 8 p.m.
Sat. & Sun.: 10 a.m. to 6 p.m.
POCATELLO
1st Choice Urgent Care – Bannock Highway
1595 Bannock Highway
Pocatello, ID 83204
(208) 239-6511
Hours of Operation
Mon. to Fri.: 8 a.m. to 8 p.m.
Sat. & Sun.: closed
Our content is reviewed regularly and is updated when new and relevant evidence is made available. This information is neither intended nor implied to be a substitute for professional medical advice. Always seek the advice of your physician or other qualified health provider prior to starting any new treatment or with questions regarding a medical condition.
Return to Articles