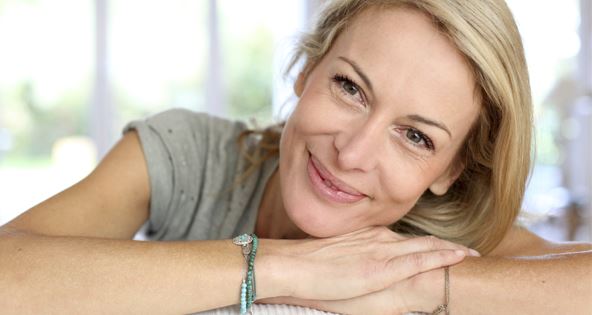 Seven Ways to Beautiful Skin
As the body's largest organ, your skin protects your inner body from the outside world. Over time, all this work takes a toll. As your skin ages, it loses its compliance and volume and is most noticeable in such areas as your face, hands, and neck. It's never too late to rediscover younger looking skin and reverse the effects of aging and skin damage to have a renewed sense of confidence and self-esteem.
Bingham Memorial's leading skin care specialists are committed to working with patients to discuss any concerns they have about their appearance. Using nonsurgical cosmetic treatments, they can addresses physical qualities patients wish to change, helping to provide them a renewed sense of confidence and self-esteem.
To preserve your skin's elasticity and appearance and to curb subtle signs of aging, the team at the Bingham Memorial Dermatology Center offers the following simple and effective nonsurgical cosmetic options.
BOTOX® COSMETIC
This simple and safe treatment helps to smooth away deep lines and wrinkles. Discover the proven results that 11 million women and men have experienced. With real, noticeable results, no surgery and no recovery time, there are many reasons why BOTOX® Cosmetic has been chosen by millions of women and their doctors.
BOTOX® Cosmetic may be the one for you. You may feel that the moderate to severe glabella lines between your brows make you look tired or unapproachable, or have other reasons for being curious about BOTOX® Cosmetic.
Also, did you know that Botox® may help to alleviate chronic migraine pain? Ask one of our specialists if Botox® Cosmetic is right for you. Learn more.
RADIESSE® VOLUMIZING FILLER
Ideal wrinkle reduction is achieved by replenishing your skin's lost volume. Upon injection, Radiesse® Volumizing Filler provides the volume and lift needed to diminish the signs of aging because of the calcium-based microspheres and gel that comprise the product. But what's unique about Radiesse® is that it acts as a scaffold under the skin providing structure and stimulates your own natural collagen to grow. Learn more.
MYSTIC TAN SYSTEM—SUNLESS TANNING
The Mystic Tan System offers UV-free tanning in a private booth which employs a patented revolutionary spray-on process to apply a uniform tan to the entire body in just seconds. This is perfect for a special occasion, preparing for a vacation, wedding, or simply an occasional experience during the long winter months.
Personal, single-use cartridges and additives can be blended to create the perfect combination for all skin types and desired results. Learn more.
OBAGI® MEDICAL—ALL AGES. ALL SKIN TYPES.
There's an Obagi for everyone. "Obagi for life" is our commitment to you and a lifetime of healthy, beautiful skin. Our role as a worldwide leader in skin health is based upon a belief that regardless of your age or skin type, there truly is an Obagi for everyone. Explore our extensive line of clinically-proven skin care systems and products designed to help you revitalize, enhance, and maintain beautiful skin for life. Learn more.
JUVEDERM® XC
JUVÉDERM® XC is the smooth gel filler that your doctor uses to instantly smooth away wrinkles around your mouth and nose. JUVÉDERM® XC is manufactured using HYLACROSS™ technology, creating a smooth-consistency gel. It is infused with lidocaine to improve comfort during treatment.
With just one treatment, you'll get smooth and natural-looking results that last up to a year. Everyone will notice, but no one will know.
LATISSE®
The first and only FDA-approved treatment that grows eye lashes longer, fuller, and darker.
LATISSE® works from the inside out. As the treatment progresses, you'll first begin to see changes in length. Then, gradually, you'll notice more thickness and darkness in your lashes. If you're satisfied with your results by week 8, don't stop there. Stick with the treatment. After week 16, you'll see the full effect of LATISSE® solution—and so will others. After that, you can talk to your doctor about ongoing use. Learn more.
THE ICON™ AESTHETIC SYSTEM—LASER TREATMENTS
This is the next generation of laser treatment technology. With multiple treatment offerings possible using the one machine, it enables aesthetic practitioners the ability to provide a comprehensive suite of the most popular treatments, from permanent hair removal to the reduction of scars, acne treatments, wrinkles and stretch marks.
SCHEDULE A CONSULTATION
If you are interested in improving your skin's appearance, or have any questions about the nonsurgical cosmetic services we offer, please call to schedule a skin consultation with one of our leading skin experts.
As one of the only female dermatology providers in eastern Idaho, Julia McGee, PA-C, has treated all different kinds of skin conditions and ailments. As a trained provider for Botox, chemical peels, fillers and laser treatments, she is committed to helping client's look and feel their best. Julia is always welcoming new patients. To schedule a consultation, please call 208/782-2930 in Blackfoot and 208/233-4455 in Pocatello.
As an experienced dermatologist and skin cancer specialist, Dr. Wray of the Bingham Dermatology Center has extensive training in pigmented and non-pigmented skin lesions, skin surgery, mole and wart removal, and skin cancer screenings. He enjoys spending time educating his patients about skin conditions and taking care of their needs by performing same-day biopsies, phototherapy, labs, and cosmetic procedures that enhance the skins look and feel. Dr. Wray is always welcoming new clients. To schedule a consultation, please call 208/782-2930 in Blackfoot and 208/233-4455 in Pocatello.
Return to Articles