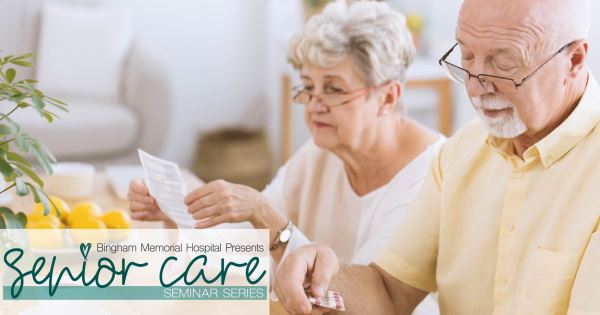 Medical Care Management
"Coordinating care between physicians, medical procedures, and prescriptions is vital to improving the health of elderly patients. At our next free Senior Care seminar, learn how you can pull together a customized care coordination plan for aging parents."
As the baby boomer generation continues to age, the number of people over the age of 65 is set to double in the next twenty years. With this dramatic increase, also comes the number of medical providers each of these aged individuals visits. The median number of physicians is seven when a chronic illness or condition develops. As the number of providers increases, the coordination of these conditions and providers pose challenges. Caregivers and elderly individuals often find the coordination of care problematic.
The medical management or coordination of care brings together a patient's health care services to create integrated care. Having a primary care physician to help organize a patient's overall care is imperative. Caregivers must make sure that each provider, especially those out of the primary care physician's network, should make sure those providers are copying their notes and prescriptions.
Being able to coordinate care between physicians, medical procedures, and prescriptions is vital to improving the health of elderly patients. With 62 percent of older Americans having multiple chronic conditions, a patient whose providers don't communicate may suffer from having treatments or medications that exacerbate other conditions. Unfortunately, there is no template for healthcare providers to accomplish this coordinated care, so working with specialists in a healthcare system, and having a primary physician to bring it all together, helps to keep care consistent and keep patients healthier.
The support you need to make the right healthcare choices.
At Bingham Memorial Hospital, we understand that it's best to take action before the health of your parents starts to decline. Knowing what options are available can reduce the amount of stress associated with making end-of-life decisions. While it may be difficult and uncomfortable, talking about these questions early will help you and your parents prepare for the switching of roles and will ensure your parents are safe and cared for.
To be sure you're as prepared as possible, you and your loved ones are invited to attend a free, monthly Senior Care seminar series, created by Bingham Memorial Hospital. Bingham Memorial specialists explore what adult caregivers need to know before their parents reach the point that they need on-going care.
Senior Care Seminar Series
Part IV: Medical Management/Care Coordination
In our current healthcare system, it's not uncommon for one person to have between seven to fifteen different providers caring for them. Each prescribing different treatments, medications, and care instructions. Learn techniques to help you manage your loved one's medical information, prescriptions, and more to keep them in their best health and steer clear of negative interactions.
Pocatello | December 10 @ 6:30 pm
Idaho Falls | December 11 @ 6:30 pm
For more information, or to register for one of our free seminars, please call (208) 782-2886 or go to: BinghamMemorialSeminars.com/Senior-Care
Return to Articles