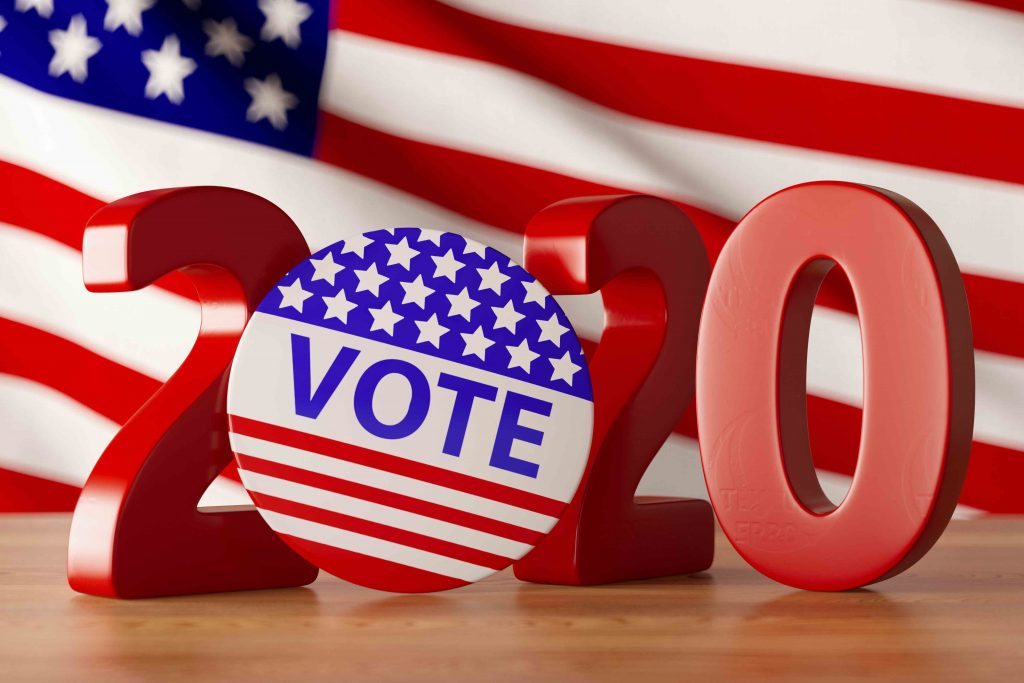 How to Protect Your Mental Health During Election Season
The voting season in 2020 has been particularly challenging, especially on top of everything else going on around the country and the world. At Bingham Healthcare, we take the mental health of our patients, employees, and our friends and neighbors very seriously. To provide you with some stability, reassurance, and guidance right now, we've compiled some steps you can take to protect your mental health during election season.
Here is some useful information from BetterUp.com, which employs a team of behavioral scientists, talent management strategists, and consumer product experts who share a passion for helping people become the best version of themselves. The panel of BetterUp coaches shared the top coaching strategies they have been using to help their members cope during this election season in 2020.
ACKNOWLEDGE WHAT YOU'RE FEELING
Mindfulness activities, reflection, and journaling can build greater self-awareness, self-compassion, and self-love. Start by owning your feelings, beliefs, and emotions without judgement.
"Just acknowledging and naming how you're feeling at the moment can create some space and allow you to focus on work and family commitments," says Coach Laurenne. "When we give a name to our emotions, it helps shift our brain functions from the emotional center of our brains and into the prefrontal cortex, allowing us to move into rational thought and often de-intensifying the emotion."
ACCEPT WHAT IS WITHIN YOUR CONTROL AND WHAT ISN'T
Most situations, however challenging, involve actions that you can actually take.
"Start by noticing what, in particular, is adversely impacting your mental health: is it the news, social media, interactions with certain people, or something else," asks Coach Yashi "Then, ask yourself what you can change: Can you reduce the time spent in watching news? Can you spend more time doing what brings you joy and enhances mental health? Can you set expectations with their team around what is acceptable and what isn't?"
TAKE ACTION ALIGNED WITH VALUES
Any action that preserves our integrity can bolster a sense of agency and counter the cynicism and hopelessness that comes from polarization and isolation.
"Reconnect with your values—values like making a contribution, however small, to a better world, and finding the common good that they can join with others to bring about," says Coach Yvonne. "Clarity and wisdom can come from letting deep-seated values move from the background to the foreground of one's inner landscape—and then acting consistently on those values."
TAKE A SCREEN BREAK AND GET ACTIVE
Physical exercise can help manage our attention and energy. So, too, can smaller acts that affirm our wellbeing, like deliberately ignoring our news feeds, leaving your phone in another room, blocking sites on your computer, and snoozing channels on social media that we find too compelling.
At an individual level, we can make time for a walk or another form of exercise, knowing we will be more energized and productive afterwards. As individuals and also as leaders, we can also encourage 'walking meetings,' be that in person for those who are able to do this, or via phone while walking.
ALLOW FOR OTHER PERSPECTIVES
Bringing curiosity and empathy to try to recognize alternative perspectives can be beneficial to our own wellbeing.
"For people struggling to understand an opposing point of view, I find it helpful to share this resource (Empathy is not endorsement) about how keeping an open mind when speaking with someone you disagree with can offer important perspectives," says Coach Yashi. "We all look at the world from a unique lens and that there is no single "truth" when it comes to relationships."
YOU'RE NOT ALONE
Bingham Healthcare mental health counselors are here for you. If you or a loved one are struggling with overwhelming emotions or have mental health concerns, please call (208) 785-3800 to schedule an appointment or visit www.BinghamMemorial.org/Mental-Health-Counselors.
Our mental health specialists see patients in Blackfoot, Idaho Falls, and Pocatello.
Schedule your Telehealth visit today!
All of Bingham's mental health professionals are still accepting Telehealth appointments, which means you can have your appointment over the phone or computer from the comfort of your own home. For more information, please call (208) 785-4100 or visit www.BinghamHealthcare.org/Telehealth.
Important resources
If you or someone you love is in crisis, please call the National Suicide Prevention Lifeline at 1-800-273-TALK (8255) or contact the Crisis Text Line by texting HOME to 741741.
To contact the Veterans Crisis Line, veterans, service members, or their families can call 1 (800) 273-8255 and press 1. They can also text 838255 or http://www.veteranscrisisline.net for assistance.
Content source: BetterUp.com
Our content is reviewed regularly and is updated when new and relevant evidence is made available. This information is neither intended nor implied to be a substitute for professional medical advice. Always seek the advice of your physician or other qualified health provider prior to starting any new treatment or with questions regarding a medical condition.
Return to Articles