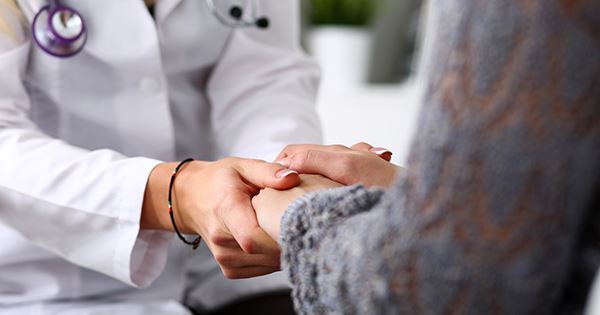 How to Help a Loved One Going Through Chemotherapy
When a loved one is fighting cancer, all you want to do is help. But how?
Cancer is sinister. All the time. But it's worse when it hits close to home. When a friend or family member is faced with the battle of his or her life, it's common to feel unsure about how best to help out. Chemotherapy sessions can be tough, not to mention long. But you can arm your loved one with items that will help. Take heart and show your support with a basket filled with an array of practical gifts that will add a personal touch.
A reusable water bottle to help her stay hydrated. Opt for a unique print or fun color to set it apart (and make it harder to lose).
The best magazines the newsstand has to offer. There's no better way to pass the time during treatment than celebrity gossip.
Fancy hand cream and lip balm. Dry skin and chapped lips are a common side effect of chemo. Treat your loved one to the good stuff.
A note offering your time. One of the most important ways to show your family member or friend support during their cancer journey is to let them know they are important to you and you are there to help.
A cozy blanket or scarf. Clinical environments are notoriously chilly, so toss in a little something to help combat the cold.
A selection of favorite snacks. And the more portable, the better. Think: beef jerky, pita chips and trail mix.
Cancer-fighting cookbooks. Throw in The Cancer Fighting Kitchen and One Bite at a Time, both by San Francisco chef Rebecca Katz. Both are full of healthy recipes to fight chemo's side effects and boost the immune system.
Noise-canceling headphones. Sometimes the outside world needs to be tuned out.
Ginger-infused foods. A box of ginger teabags or natural ginger candies will help nip the nausea.
If you or a loved one require chemotherapy, we are pleased to have Christian Shull, MD, oncologist, as part of our medical staff, who can help you.
Return to Articles