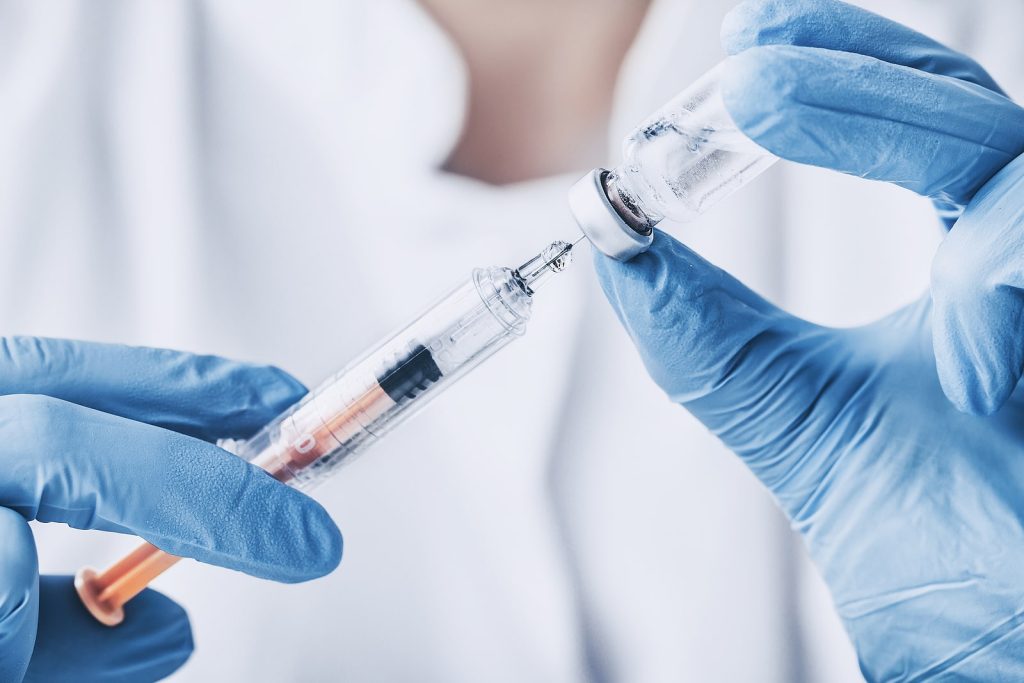 Heard About Bladder Botox?
Bladder Botox Treats an Overactive Bladder
Patient Testimonial: Vicki Radford
Bladder Botox using Allergan Botox
Imagine standing in a store, doing some last minute shopping, when suddenly you feel a sneeze coming on. No big deal, right? For those with overactive bladder (OAB), this is a warning of a potentially traumatic event. In Vicki Radford's case, that sneeze left her standing in the middle of the store facing an extremely embarrassing situation.
"I sneezed and totally wet myself," Vicki said. "I had to leave the store and go home. That's when I decided it was time to go see someone."
Incontinence affects 25 million adults in the U.S., and women account for 75 to 80 percent of that population. The Mayo Clinic attributes the high number of women with this condition to pregnancy, childbirth, menopause, and normal female anatomy. Vicki had been dealing with OAB and urge incontinence for years, and the problem was progressively getting worse.
Vicki made an appointment with David M. Sisul, MD, a urologist at Bingham Memorial Urology in Idaho Falls. "Dr. Sisul prescribed me a medication that worked well, but my insurance wouldn't pay for it," Vicki said. "It was over $300 a month for me to pay it on my own, and I couldn't afford it. That's when Dr. Sisul told me about bladder Botox." The Botox manufactured by Allergan is FDA approved for OAB. It works to relax the muscle of the bladder called the detrusor much like it does for the muscles responsible for facial wrinkles. Injecting the detrusor with Botox allows it to relax and not spasm or contract when it shouldn't.
Using a scope, Dr. Sisul is able to enter the bladder through the urethra and inject the inner lining of the bladder. "It wasn't painful at all," Vicki said. "The staff was exceptional. They were compassionate and answered all of my questions regarding such a personal and intimate procedure."
Receiving the injections was an in-office, out-patient treatment, and only took 20 minutes. "There was very little pain or discomfort and I was able to return to my regular routine immediately after my appointment," Vicki said. The treatment typically wears off in approximately eight months, but Vicki said she will absolutely return because of the new life she has been able to enjoy. "The other great thing about bladder Botox is it is covered by my insurance, so there are no out-of-pocket costs," she said.
"Before, I would wake up in the morning and head straight to the restroom," Vicki said. "Now I can wake up and get out of bed and walk around and do things around the house before I have to go to the restroom. It's amazing to me because I've never had it this way. I don't have to worry about being in public now. There's no more embarrassment."
David M. Sisul, MD, see patients in Idaho Falls
Dr. Sisul is a highly-trained urologist at Bingham Memorial Urology. His focus is in using the latest in minimally invasive technology, most notably the da Vinci robotic system and GreenLight laser therapy, for urologic disease management. His main interests lie in prostate cancer, enlarged prostates, and male sexual dysfunction (impotence). Additionally, he manages disorders of the full urologic spectrum, including bladder and kidney cancer, kidney stones, incontinence, urinary tract infections, and voiding dysfunction.
If you or a loved one has any questions, Dr. Sisul sees patients in Idaho Falls & Blackfoot. Schedule a consultation with Dr. Sisul by calling (208) 535-3626.
Return to Articles