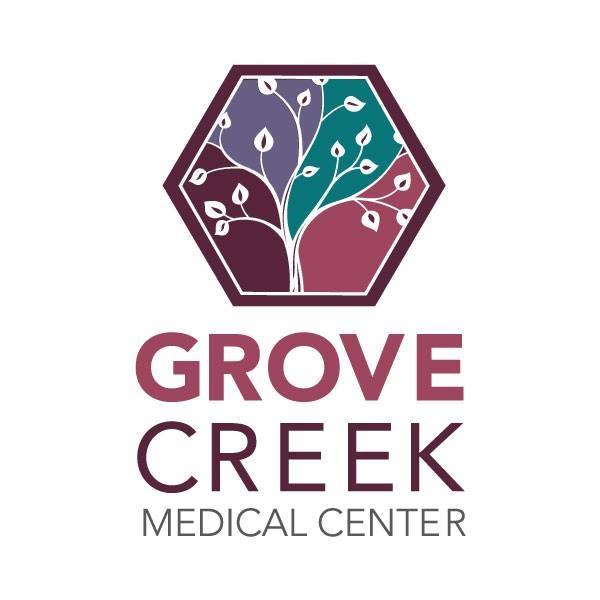 GCMC Recognized for Higher Quality in Maternity Care
BLACKFOOT, Idaho – March 15, 2022 – When it comes to labor and delivery, Grove Creek Medical Center (GCMC), a member of Bingham Healthcare (Bingham), offers a premier birthing center in Blackfoot, ID. Not only is their staff highly skilled, but the facility is beautiful. Recently, Regence BlueShield of Idaho and Blue Cross recognized GCMC with a Blue Distinction® Center for Maternity Care designation as part of the Blue Distinction Specialty Care program. Blue Distinction Centers are nationally designated hospitals that show expertise in delivering improved patient safety and better health outcomes, based on objective measures that were developed with input from the medical community.
"We are so proud of this designation," said Helena Callister, labor and delivery manager at GCMC. "This is a testament to our on-going efforts to provide high-quality, caring, and compassionate care to expectant mothers and their families. Our labor and delivery team is honored every time a mom chooses us for their delivery. The goal of our team is to ensure that every baby born at Grove Creek starts out in the healthiest way possible."
Nearly four million babies are born in the U.S. annually, making childbirth the most common cause of hospitalization, and cesarean sections the most common operating room procedures, according to National Centers for Health Statistics and the Agency for Health care Research & Quality (AHRQ). Reducing early elective delivery is an area of focus for the American College of Obstetricians and Gynecologists (ACOG) and the American Academy of Pediatrics (AAP). According to Health Affairs, elective inductions result in more cesarean deliveries and a longer maternal hospitalization. The Blue Distinction Centers for Maternity Care program evaluates hospitals on quality measures for vaginal and cesarean delivery.
"At Grove Creek, we are proud to be recognized by Regence BlueShield of Idaho and Blue Cross for meeting the rigorous Blue Distinction Center quality selection criteria for maternity care set by the Blue Distinction Specialty Care program," says Jake Erickson, CEO of BH. "This distinction acknowledges the quality, evidence-based maternity care delivered by our staff and providers."
Blue Cross and Blue Shield (BCBS) companies across the nation have recognized more than 1,000 hospitals as Blue Distinction Centers for Maternity Care. Hospitals recognized with this designation are assessed using a combination of quality information supplied by hospitals and cost measures derived from BCBS companies' medical claims.
About Grove Creek Medical Center
Grove Creek Medical Center, a member of Bingham Healthcare, is Idaho's only Baby-Friendly® certified hospital, located in Blackfoot, Idaho. They specialize in labor and delivery services and creating a more private and intimate birthing experience for young families. With highly trained medical staff and beautiful facilities, Grove Creek offers a premier birthing experience. www.grovecreekmc.org
About Regence BlueShield of Idaho
Since 2006, the Blue Distinction Specialty Care program has helped patients find quality specialty care in the areas of bariatric surgery, cancer care, cardiac care, maternity care, knee and hip replacements, spine surgery and transplants, while encouraging health care professionals to improve the care they deliver. Research shows that, compared to other hospitals, those designated as Blue Distinction Centers demonstrate better quality and improved outcomes for patients.
For more information about the program and for a complete listing of the designated facilities, please visit www.bcbs.com/bluedistinction.
Regence BlueShield of Idaho, based in Lewiston, has been serving Idahoans for over seven decades and now provides more than 140,000 members with comprehensive health insurance solutions. As a nonprofit mutual insurance company and independent licensee of the Blue Cross and Blue Shield Association, Regence is part of a family of companies dedicated to transforming health care by delivering innovative products and services that change the way consumers in Idaho and nationwide experience health care. For more information, please visit regence.com, facebook.com/regenceblueshieldofidaho or twitter.com/regenceidaho.
Return to Articles