First 2 Residents Graduate Internal Medicine Residency Program & 5 Start
BLACKFOOT, Idaho – June 24, 2017 – On Saturday evening, a graduation ceremony was held for Drs. Leslie Benny and Tyson Steel of Bingham Memorial Hospital's (BMH) Internal Medicine Residency program. In 2014, they were the first two residents to start the program, which is the first and only American Osteopathic Association (AOA) approved internal medicine residency in Idaho for a doctoral degree in Osteopathic Medicine.
A primary goal of Bingham's residency program is to introduce doctors to rural healthcare, with the goal that they will want to stay in the area after graduation. Drs. Benny and Steel have both proudly accepted positions in Southeast Idaho.
Dr. Benny was also the program's first Chief Resident. To fill the position, Dr. Giovanni Crosland, from Preston, Idaho, has been selected as the new Chief Resident for 2017-18.
"I am honored to be chosen to fill this position and am excited to be part of the incredible changes and growth that our program is undergoing," says Dr. Crosland, who started his residency in 2015. "Bingham has been a great place to do a residency. Our attendings do an amazing job of teaching and guiding us as we learn to care for patients. You also get an experience at Bingham unlike any other residency program. It is a small town and you get to really know the staff, not just the nurses, but also the social workers, CNA's, cafeteria personnel, and housekeeping."
"Our committee, comprised of physicians and graduate medical education staff, selected him because he is self-motivated, driven, and open to new opportunities," says Shane Robinson, administrative director of graduate medical education at BMH. "Dr. Crosland has an exemplary work ethic and is outstanding with patients. He is well respected amongst his peers and we know he's going to excel in his new role."
"I just want to thank the hospital for being creative enough to decide that an internal medicine residency program would even be possible," says Dr. Crosland. "I also want to thank each and every person involved in our education. The time and effort they give is what makes this program so amazing."
In addition, five new resident physicians will be welcomed to Bingham's Internal Medicine Residency program at an annual welcoming ceremony on Monday evening. The five new residents, who hold their Doctor of Osteopathy (DO), are—Greg Jenson, Norman Wall, Amie Woody, and sisters: Nasim Amjadi and Sara Amjadi. They will be formally introduced and presented with a traditional white lab coat, which represents their official career transition into doctors.
"The goal of the Bingham Internal Medicine Residency program is to prepare resident physicians to work confidently in physician and hospital settings while providing a high-quality of healthcare to all patients," says Jeff Daniels, CEO of BMH. "We believe that with the support of our enthusiastic medical and support staff, as well as our physician and hospital partners, our residents will have the opportunity to become proficient and sought after medical providers in our community."
The five new resident physicians come from a wide range of backgrounds and attended a variety of different medical schools in Arizona, California, Colorado, and Iowa. They are all studying internal medicine, which is a medical specialty dealing with the prevention, diagnosis, and treatment of adult diseases. These include treating patients with high blood pressure, diabetes, heart failure, coronary artery disease, and chronic pulmonary disease. They will now spend the next three years training throughout Eastern Idaho to become eligible for board certification in internal medicine.
Residency is a required step and the final stage of a physician's graduate medical education before they go into practice.
About the Bingham Internal Medicine Residency Program
Established in 2014, the Bingham Internal Medicine Residency program encompasses teaching future doctors to deliver exquisite patient care while providing a practical learning experience to help them succeed in their future career goals.
Bingham's residency program provides residents with unique opportunities to develop not only their patient communication skills, but to understand the importance of effective communication between everyone involved in patient care. Being in residency involves training and working under the supervision of an attending physician, and, from the nursing staff to the respiratory and radiology teams, they work together to ensure the best outcome for the patient.
For more information regarding the Bingham Internal Medicine Residency program, please visit www.BinghamIMR.org.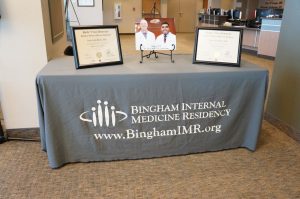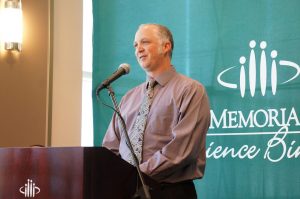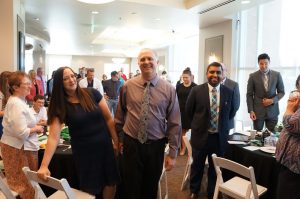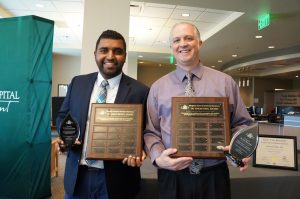 Return to Articles