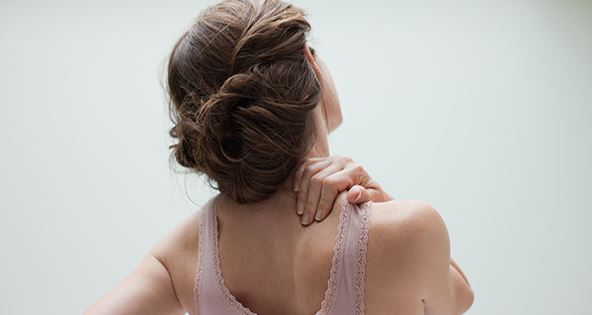 First of its Kind, State-of-the-Art Procedure to Manage Chronic Pain in Eastern Idaho and Utah
Bingham Memorial Hospital in association with the Idaho Pain Group is pleased to announce that Prashanth Manjunath, MD, pain management specialist, is the first healthcare practitioner in eastern Idaho and Utah to offer an innovative new therapy for chronic back and leg pain. The Senza® SCS system, which delivers Nevro's proprietary HF10™ therapy, is a recently FDA-approved spinal cord stimulator (SCS) that has demonstrated superior results compared to traditional SCS for the treatment of back and leg pain.
"The new SCS system is like a pacemaker for the spine, and it's significantly changing the way we're looking at pain management," says Dr. Manjunath. "From the first few trials, we're already seeing that patients have a better quality of pain relief, which results in a better night's sleep, in turn helping them to have a much better quality of life."
100 million people in the U.S. suffer from common chronic pain conditions, and chronic pain is the primary cause of adult disability in the United States. The majority of these pain conditions are felt in the back or legs, and chronic pain can significantly interfere with a person's quality of life and functionality. Today, a variety of treatment options for chronic pain exist, ranging from medications to surgical interventions.
SCS represents another option to treat chronic pain in the back and lower extremities, and has helped hundreds of thousands of people experience relief from chronic pain. It involves the delivery of electrical signals to the spinal cord in order to change pain signals before they reach the brain. The electrical pulses are delivered by small electrodes on leads that are placed near the spinal cord and are connected to a compact, battery-powered generator implanted under the skin.
"This is yet another example of our commitment to combining the skills of our world-class physicians, like Dr. Manjunath, who is a Harvard-trained, renowned pain specialist, with the most state-of-the-art technology available," says Jeff Daniels, CEO at Bingham Memorial Hospital.
HF10™ therapy, Nevro's high-frequency therapy at 10,000 Hz, represents a significant advancement in spinal cord stimulation to deliver pain relief without paresthesia (a stimulation-induced sensation, such as tingling, burning, or pricking). FDA approval for HF10™ therapy included superiority labeling over traditional SCS therapy. HF10™ therapy is the only SCS therapy with this distinction, validating that HF10 therapy reduces pain more effectively in more patients.
"Idahoans used to have to travel to Seattle or even Europe to receive this treatment. Now we're fortunate to have this highly advanced technology at Bingham Memorial Hospital," says Dr. Manjunath. "Patients who have this implant are able to drive and even have up to three, 2.0 Tesla MRIs, whereas with previous SCS treatments, they couldn't. I also believe this new technology will lead the way to treating chronic pain in the neck and arms and even migraines. We've only scratched the surface as to how this technology can help improve people's lives."
About Bingham Memorial Hospital
Bingham Memorial Hospital is a 501(c)3 non-profit critical access hospital located in Blackfoot, Idaho. Bingham Memorial Hospital is committed to the pursuit of excellence in our endeavor to provide a continuum of quality, compassionate, healthcare services for residents and visitors to east Idaho, in the most efficient and cost effective manner possible. They have healthcare offices in Blackfoot, Idaho Falls, Pocatello, Shelley, and Soda Springs, Idaho. For more information, visit binghamhealthcare.org or call (208) 785-4100.
To learn more about Prashanth Manjunath, MD, visit: https://www.binghamhealthcare.org/find-a-physician/Pain-Management/prashanth-manjunath-m-d.html
About Nevro
Headquartered in Menlo Park, California, Nevro is a medical device company focused on providing innovative products that improve the quality of life of patients suffering from debilitating chronic pain. Nevro has developed and commercialized the Senza spinal cord stimulation (SCS) system, an evidence-based neuromodulation platform for the treatment of chronic pain. The Senza system is the only SCS system that delivers Nevro's proprietary HF10 therapy. Senza, HF10, Nevro and the Nevro logo are trademarks of Nevro.
Company's website: http://www.nevro.com
Media Contact:
Mark Baker
Director of Public Relations & Marketing
98 Poplar Street
Blackfoot, ID 83221
208.785.3858 – 208.782.2864 (fax)
Return to Articles