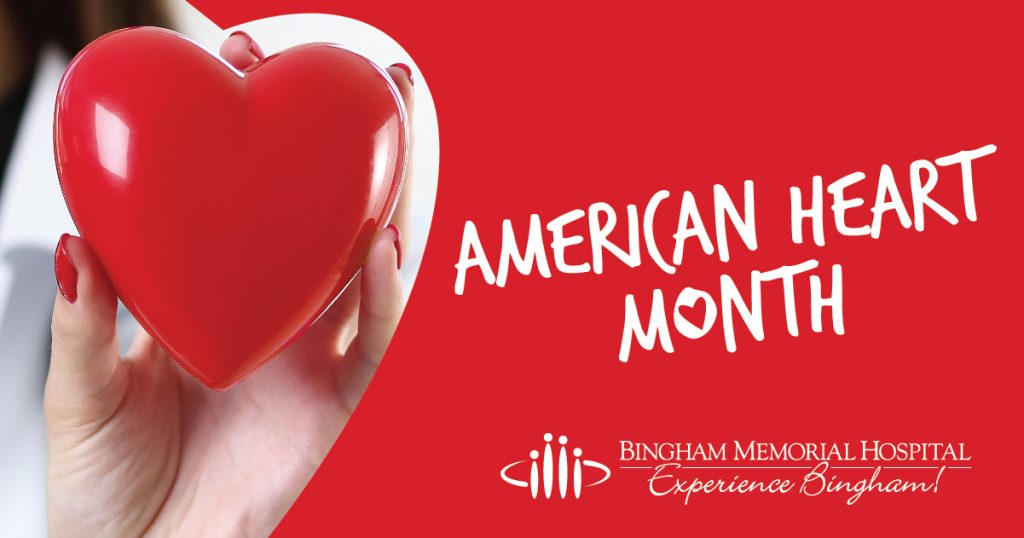 February is American Heart Month
"Committed to helping you live a heart-healthy life, here is some information about heart disease and ways to get heart healthy."
During February, many Americans see the human heart as a symbol of love, but this month is also American Heart Month, a time to show yourself some love.
Cardiovascular diseases—involving the heart or blood vessels—are the No. 1 cause of death of Americans, claiming some 800,000 lives each year, according to the American Heart Association. Heart disease was once looked at as being primarily a disease for men, but we now know that it's the No. 1 cause of death for women, even greater than breast cancer.
Throughout February, take time to examine your life and how you can make it more heart-friendly, not just for you but also for your loved ones. Risk factors that can lead to heart disease include high blood pressure, high cholesterol, diabetes, obesity, physical inactivity, tobacco use, and family history.
Be proactive about your well-being. For example, improving everyday habits such as eating a balanced diet, maintaining a healthy weight, limiting sodium consumption, exercising regularly, avoiding tobacco, and moderating alcohol intake can greatly reduce the risk of heart disease. You don't have to do all of these at once. Try by starting with one or two.
You should also have a simple screening to find out your cholesterol and blood pressure numbers. For cholesterol, it's important for most people in general to have low-density lipoproteins (LDL) levels under 100 and readings of high-density lipoproteins (HDL) that are 60 or higher.
Blood pressure is the pulse of life, but having high blood pressure can be a silent killer. Since you can't feel it, you don't know you have it, which is why getting your blood pressure checked regularly is so important. It was once suggested that an average blood pressure was 120/80. According to the Joint National Committee (JNC 8) hypertension guidelines, a blood pressure in the 130s/80s is acceptable today.
ABOUT BINGHAM HEALTHCARE CARDIOLOGY
Bingham Healthcare's cardiologists are certified to diagnose and treat disorders of the circulatory system and the cardiovascular system—the heart, arteries and veins. Using the latest and state-of-the art technology, they provide initial diagnostic services, including basic cardiology evaluations, consultations, stress tests, heart pathology, and arrhythmia detection.
With complete cardiology coverage throughout Eastern Idaho, the following cardiologists are always welcoming new patients. Click here to learn more about our cardiologists.
Call to schedule a consultation in Blackfoot: (208) 785-3897.
Call to schedule a consultation in Idaho Falls: (208) 524-9404.
Call to schedule a consultation in Pocatello: (208) 239-8027.
Don't wait until it's too late to treat cardiovascular disease. You'll be glad you did.
Our content is reviewed regularly and is updated when new and relevant evidence is made available. This information is neither intended nor implied to be a substitute for professional medical advice. Always seek the advice of your physician or other qualified health provider prior to starting any new treatment or with questions regarding a medical condition.
Return to Articles