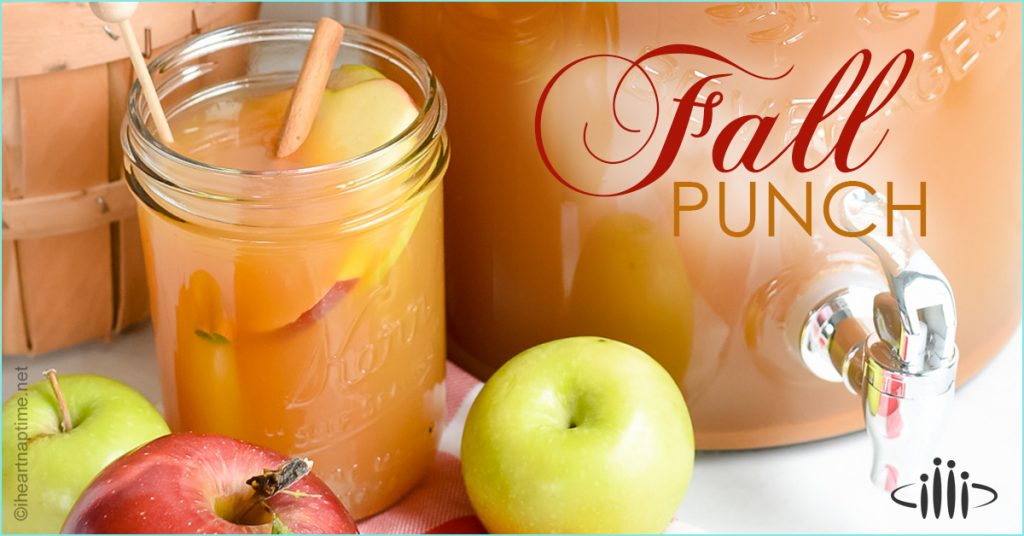 Fall Punch
FALL PUNCH
(adapted from: http://www.iheartnaptime.net)
Welcome your holiday guests with this delicious punch that has all the best spicy fall flavors—apple cider, caramel, pumpkin spice, and cinnamon. This festive, nonalcoholic drink can be served at room temperature, warm, or chilled.
Approx. 2 gallons.
INGREDIENTS:
2 Gallons Apple Cider, not spiced
1- 12.2 oz. bottle caramel syrup
1 Tbsp. Pumpkin Pie Spice
Cinnamon Sticks (optional)
Sliced Apples (optional)
DIRECTIONS:
Pour all but 1/4 of the 2 gallons of Apple Cider, right in to a drink dispenser or pitcher.
Pour in the entire bottle of caramel syrup.
Stir in pumpkin spice, using a whisk. (Some of the spice may continue to float to the top)
Serve chilled, room temperature, or warm.
Stir occasionally to keep the flavors equally distributed. Serve at room temperature, over ice, chilled in the refrigerator ahead of time or warm, and served in a crock pot.
Return to Articles