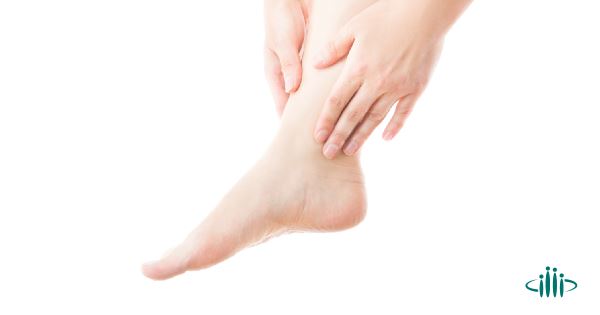 Diabetes Foot Care
November is National Diabetes Awareness Month. When you have type 2 diabetes, your body doesn't use insulin properly, which can lead to too much glucose (sugar) in your blood. This excess of sugar in your body can damage your organs, sometimes without you even knowing it. So it's important to care for your body every day, whether you're at home or on the go. However, one often overlooked area of the body that having diabetes can affect is the feet.
"Examine your feet daily, looking for minor changes such as redness, irritation, calluses and toenail fungus," says Dr. Dan E. Robinson, a board-certified podiatric surgeon at Bingham Memorial's Orthopedic Institute. "And, if you have pain in your feet that lasts for two or more days, you should see a podiatric foot and ankle specialist."
According to the American Diabetes Association, most people can prevent any serious foot problem by adhering to these simple steps:
Call or see your health care provider if you have cuts or breaks in the skin, or have an ingrown nail. Also, tell your health care provider if your foot changes color, shape, or just feels different (e.g., becomes less sensitive or hurts). If you cannot see the bottoms of your feet, use a mirror or ask someone for help.
If you have corns or calluses, your healthcare provider can trim them for you. Your healthcare provider can also trim your toenails if you cannot do so safely
Because people with diabetes are more prone to foot problems, a foot care specialist may be on your healthcare team. They will help you to keep your blood glucose in your target range.
In addition, you can do the following things on a daily basis to keep your feet healthy.
Wear shoes that fit. Your shoes should offer plenty of support and be wide enough to accommodate the ball of your foot. The back should be cushioned and not dig into your heel or touch your anklebone.
If you don't have adequate shoes, ask your doctor about medical coverage for special shoes.
Practice good hygiene. Wash your feet every day. Dry them carefully, especially between the toes.
Keep your skin soft and smooth. Rub a thin coat of skin lotion over the tops and bottoms of your feet, but not between your toes.
Wear shoes and socks at all times, even around the house. Never walk barefoot. Wear comfortable shoes that fit well and protect your feet. Check inside your shoes before wearing them. Make sure the lining is smooth and there are no objects inside.
Also, forget about leaving your shoes or boots at the front door; wearing shoes at home is a good habit for foot care. "Shoes are important to protect you from the heat and cold and man-made surfaces, like cement and other obstacles that can damage the foot," says Dr. Robinson.
Keep the blood flowing to your feet. Put your feet up when sitting. Wiggle your toes and move your ankles up and down for five minutes, two or three times a day. Don't cross your legs for long periods of time. Make sure that you spend some time each day giving yourself a gentle foot and ankle rub.
By following those suggestions, you can keep the blood flowing to your feet, which will help to slow the progression of the neuropathy and help you to live a more normal live with diabetes.
Get Help Managing Your Foot Care
Dr. Dan Robinson is a board-certified podiatric surgeon. He see patients at Bingham Memorial's Orthopedic Institute in Blackfoot, Idaho Falls, and Pocatello. If you experience any pain in your feet, or are concerned about wounds on your feet that aren't healing, please call (208) 782-2490.
Our content is reviewed regularly and is updated when new and relevant evidence is made available. This information is neither intended nor implied to be a substitute for professional medical advice. Always seek the advice of your physician or other qualified health provider prior to starting any new treatment or with questions regarding a medical condition.
Return to Articles