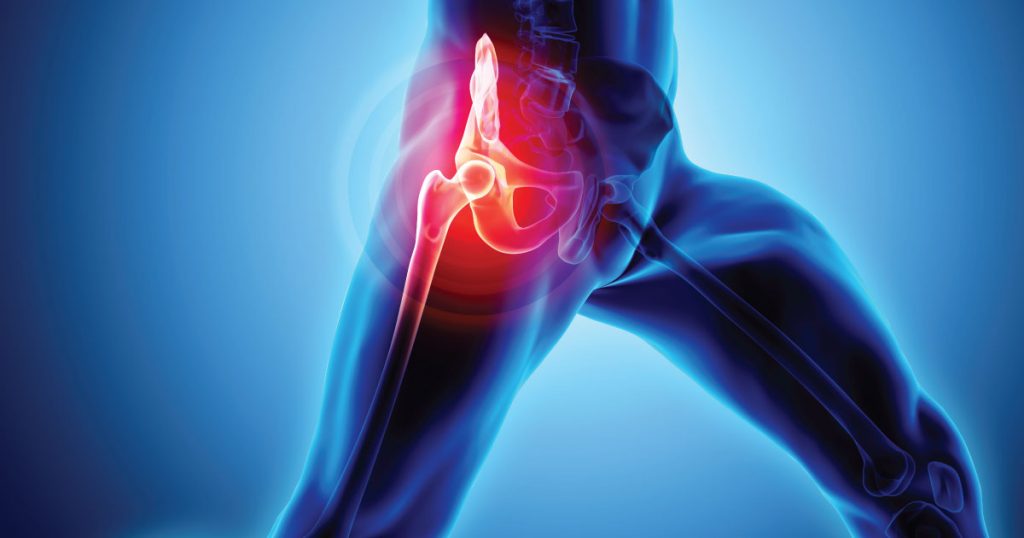 Considering a Hip Replacement?
Vanessa Treadwell, a 46-year-old-woman, who is a resident of Pocatello, Idaho, started to experience debilitating pain in her knees a little over a year ago. After her primary care provider sent her to get some X-rays, he diagnosed her with having arthritis in both knees. She was first referred to a sports medicine specialist, who tried a couple of non-surgical treatment options, like various injections in her knees, however, they wore off quickly and didn't work long-term.
She was then referred to Dr. David Peterson, orthopedic knee and hip replacement surgeon at Bingham Healthcare Orthopedics & Sports Medicine. After meeting with Vanessa, he determined that she needed surgery in both of her knees—total knee replacements.
"I can't say enough good things about Dr. Peterson," Vanessa said. "He was straightforward with me, which I really appreciated. He was honest and didn't beat around the bush. He was patient and took his time to explain what he was seeing in the X-rays and discussed with me what my options were. He was just fantastic and his nurse was wonderful; whenever I needed anything she said I could text her, even on the weekends."
Vanessa learned during her visit with Dr. Peterson that he uses the Mako robotics system for his surgeries, which she was fascinated by. So much so that she did a lot of her own research, which put her mind at ease. Using a virtual 3D model, the Mako system allows Dr. Peterson to create each patient's surgical plan pre-operatively, before the patient even enters the operating room. During surgery, he can validate that plan and make any necessary adjustments while guiding the robotic-arm to execute the procedure as planned.
"After my first surgery in July, 2020, I was up and walking around within two hours," Vanessa said. "Prior to surgery, I'd talked to other people who had had knee surgeries or replacements with other doctors, and, afterwards, they couldn't believe how fast I recovered. The first time I walked into church, people couldn't believe I was walking so soon. They thought it was a miracle.
"I would definitely tell them it was all thanks to Dr. Peterson and the Mako system," Vanessa said. "I know it's different for everyone, but my recovery was much better than I ever expected! I thought I was going to be in bed for two months, but, after only three days, I was doing almost everything completely by myself, without the help of my husband."
Again, every situation is different, but Vanessa was driving one week after surgery, and she could easily, yet carefully, manage the two flights of stairs in her home. She realized that it was the little things in life her life that she took for granted, like walking pain free.
One month later, in August, 2020, Vanessa had her other knee replaced, with just as much success as the first. Because she's a teacher, she wanted them to be done as close together as possible so she could get back to teaching.
"These surgeries completely changed my life," Vanessa said. "Dr. Peterson changed my life, and I just can't say enough good things about him; he's really that amazing. In fact, I talk about him all the time and everyone knows Dr. Peterson. They'll say, 'Here she goes with another story about Dr. Peterson.' But it's true because I'm so grateful for how he was able to change the quality of my life. I mean, I can walk again. Prior to my surgeries before sometimes I'd get to the point where I couldn't even go to the store. Now I'm walking, hiking, and able to be on the floor with my kids; it's been fantastic."
About David J. Peterson, DO
Dr. Peterson, orthopedic knee and hip replacement specialist, was the first surgeon in Idaho to perform a robotic-assisted total knee replacement. Since that time, he has performed over 1,000 knee and hip replacements using robotic technology, more than any other surgeon in the Intermountain West. In addition to Idaho, his patients have come from Utah, Wyoming, Montana, Oregon, Washington, and Nevada, and from even as far away as the East Coast.
As a leading orthopedic surgeon in Eastern Idaho, Dr. Peterson specializes in arthritis and minimally invasive joint replacement for the knee and hip, including partial knee resurfacing. He is board certified in orthopedics and fellowship trained in knee and hip replacement.
He sees patients in Idaho Falls, Blackfoot, and Pocatello. If you have questions about your knee or hip health, or are ready to find relief from constant knee or hip arthritis pain, call (208) 782-2999 to schedule an appointment.
Our content is reviewed regularly and is updated when new and relevant evidence is made available. This information is neither intended nor implied to be a substitute for professional medical advice. Always seek the advice of your physician or other qualified health provider prior to starting any new treatment or with questions regarding a medical condition.
Return to Articles