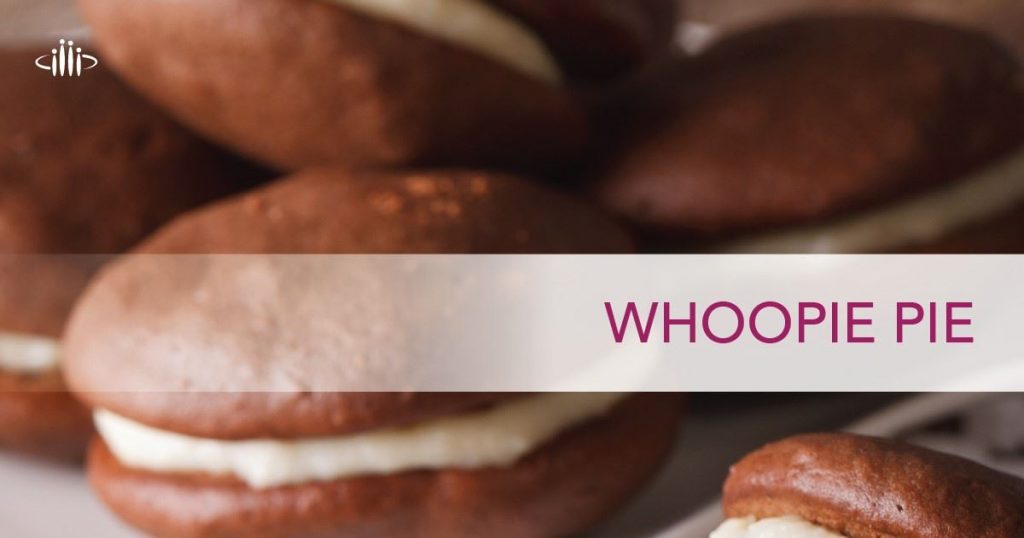 Chocolate Whoopie Pies
Try making these popular "pies" that are really more like soft cakes with a whipped fluffy white creamy filling. Because you're busy, simply use a boxed cake mix and pre-made frosting for an authentic-tasting version.
Total Time:  1:15 hrs
Prep:  30 Minutes
Bake: 12 Minutes
Level:  Easy
Makes:  18 Servings
Author: Arlene Cummings, Betty Croker
INGREDIENTS
Cookies
• 1 box Betty Crocker™ Super Moist™ Devil's Food cake mix
• 3/4 cup water
• 3 eggs
•1 box (4-serving size) chocolate  instant pudding and pie filling mix
Filling
• 2 containers Betty Crocker™ Whipped Fluffy White Frosting
DIRECTIONS
1. Preheat the oven to 350 degrees.
2. Line cookie sheets with parchment paper, silicone baking liners, or lightly spray with cooking spray.
3. In large bowl, beat all cookie ingredients with electric mixer on low speed until moistened; beat 1 minute longer on high speed.
4. Pour batter into a 1 gallon resealable plastic bag. Seal baggie and cut small hole off of one of the bottom corners.
5. Pipe batter into 36 small circles onto cookie sheets about 1-inch apart to allow for spreading.
6. Bake 10 to 12 minutes until set being careful to not over bake. Cool 2 minutes; remove from cookie sheets and place on cooling rack. Cool completely before filling.
7. Once cookies are cooled spread frosting on flat side of one cookie. Top with the second cookie, flat side down to make a sandwich.
Return to Articles