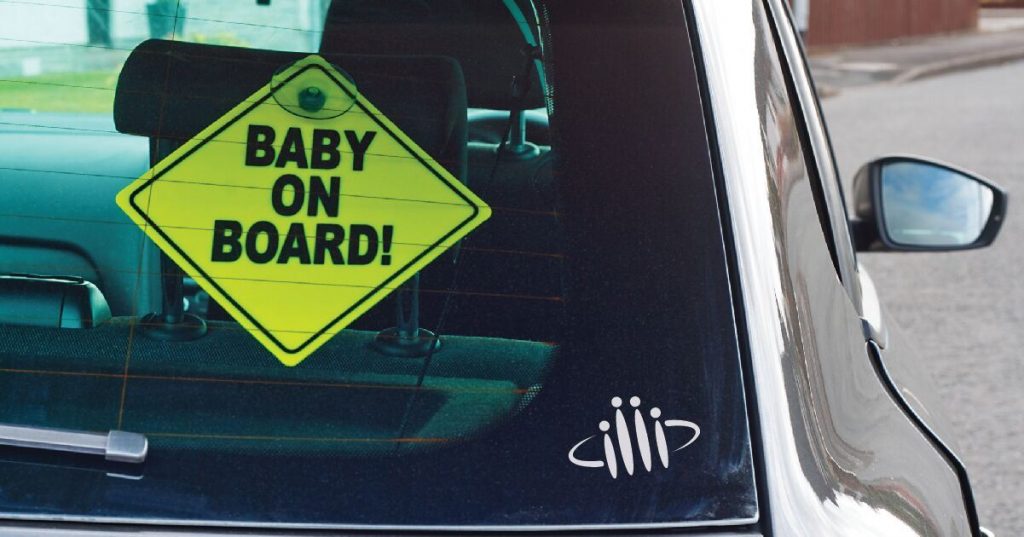 Caution: Baby on Board
When a woman is pregnant, her body goes through a miraculous transformation. But these physical changes can make it challenging to perform even the simplest tasks, like bending over to tie your shoes.
In fact, by the final trimester, many women can barely see their feet. That, combined with less stable joints and a forward-shifted center of gravity, can put pregnant women at risk for falling.
To prevent falls, wear sensible shoes. Don't try to climb up on anything, and ask for help getting in and out of the bathtub or shower if you need it. Remove any household hazards that could trip you, such as extension cords and throw rugs.
Buckle up in the car, even though doing so can be a little tricky. Secure the lap belt below your belly, across your hipbones, and make sure the shoulder belt fits snugly between your breasts and to the side of your belly.
Many pregnant women who already have little ones at home and wonder if it's OK to pick them up. That depends on your body and your child's weight. Most experts recommend that pregnant women avoid lifting heavy objects because the weakening of abdominal muscles during pregnancy puts women at risk for a back injury. Check with your doctor for specific guidance, and if you must pick up your tot, lift with your legs, not your back.
Environmental Worries
Pregnant women often ask which everyday items are safe to use and which should be avoided.
It's OK to use bleach and other cleaning products, as long as you do so in a well-ventilated area. If you don't like the idea of exposing yourself or your baby to chemicals, try all-natural cleansers such as vinegar or baking soda.
Worried about working through your pregnancy in front of a computer? Don't be. There's no evidence that computer use causes birth defects or miscarriage.
Eating well-balanced meals is essential when you're pregnant. But the American Pregnancy Association (APA) recommends avoiding raw meat, deli meat, fish that is likely to contain mercury (such as shark and swordfish), and smoked seafood. Other foods to avoid include raw eggs, soft cheeses, and unpasteurized milk. Be sure to avoid alcohol and wash all fruits and vegetables thoroughly before preparing them.
Although experts disagree when it comes to caffeine, it's probably best to avoid it. As with everything during your pregnancy, talk to your doctor to be sure you're making the healthiest possible choices for yourself and your baby.
Our Ob-Gyn Team is Here for You and Your Baby
At the Bingham Memorial, we have assembled a dynamic team of both female and male Ob-Gyns in Blackfoot and Pocatello. They understand the challenges women face in today's society as caregivers and family providers, and their goal is to provide women with the tools they need to make smart choices that will positively impact the rest of their lives.
Our Ob-Gyns take the time to answer your questions so you can feel confident in your healthcare choices. With the right information, women of all ages can be empowered to make good decisions about their health and wellness.
To schedule an appointment, please call:
Blackfoot and Pocatello: Bingham Memorial Women's Center, call (208) 782-3900.
Pocatello:
Clifford & Clark Family Medicine*, call (208) 251-0316.
Pocatello Women's Health Clinic*, call (208) 232-6100.
*Proud members of Bingham Healthcare.
Our content is reviewed regularly and is updated when new and relevant evidence is made available. This information is neither intended nor implied to be a substitute for professional medical advice. Always seek the advice of your physician or other qualified health provider prior to starting any new treatment or with questions regarding a medical condition.
Return to Articles