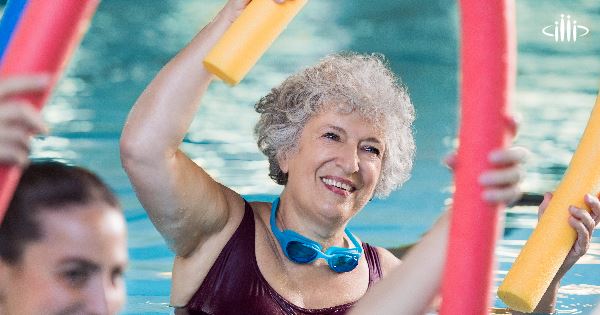 Bust Your Health Excuses—for Good!
Simple steps can decrease our risk of cancer, heart disease, and other leading killers. So why aren't we taking them?
You already know the "should:" You should eat well, exercise, and take care of yourself. But life is demanding, and it's often easier to slack than be diligent when it comes to your health.
"Sometimes people feel as though they have to change every negative thing and be perfect all at once," says J. Kendall Christensen, DO, a board-certified family medicine and fellowship-trained sports medicine specialist at Bingham Memorial's Orthopedic Institute. Now is a good time for a change. Simply try one or two of these tips to beat excuses.
"I should exercise, but I don't have time."
"We all make time for the things we want to do. When we say we don't have time, we're really saying, 'I don't want to. That sounds like work. That's not fun,'" says Dr. Christensen, who likes to tell his patients "the best exercise is the one you will do."
How to bust it: Make it fun for you. That might mean watching a favorite TV show or listening to a podcast for the 30 minutes you spend on a stationary bike or treadmill. Maybe you love walking, swimming or biking outdoors. Making exercise social can also help. You're not likely to skip your after-dinner walk if your friend is waiting for you at the corner.
"I should eat better, but I'm running around all the time. I need to grab a bite when I can, where I can."
Our fast-paced lives have us running from a full day at work to the ballfield to the gymnastics studio. We feel as though we spend more time in our cars than in our homes, and eating on the go often means fast food.
How to bust it: Take a two-pronged approach. First, keep a cooler in your car stocked with fruit, low-fat yogurt and cheese, nuts and other easy-to-grab snacks. And when you do have to eat a meal on the run, seek out the healthier options at fast-food places.
"A little preparation can go a long way," says Dr. Christensen. "Pick one or two days a week where you prep healthy meals and/or snacks for that week."
"I should sleep more, but the only time I get to myself is at the end of the day."
We crowd too much activity into our days, and in the evening we feel as if we deserve some downtime.
How to bust it: "Choose a bedtime and put it on your calendar with reminders," says Dr. Christensen. "Consider it as mandatory as going to work, and avoid screen-time right before bed. A recent study showed a correlation between using a cellphone right before bed and poor sleep quality."
"Lack of sleep is linked to several diseases and is an important part of weight loss, too. Skipping out on sleep, or sleeping too much, may be more of the things that is keeping you from losing that extra few pounds."
"I should manage my stress, but nothing could make a difference."
Many of us just accept a high stress level as part of normal life and don't make an effort to address it—or the negative effects it has on our health.
"Some stress is good for you but too much, or if dealt with in an unhealthy way, can have negative effects."
How to bust it: Make time for whatever activity helps you relax. Dr. Christensen recommends exercise, as it gives you both physical and mental health boosts. Yoga, mindfulness and spiritual or faith-based practices can help, too.
"I should quit smoking, but I've tried before and it hasn't worked."
"Nicotine is one of the most addictive substances known. It's easy to get hooked, and it's hard to stop," Dr. Christensen says.
How to bust it: Keep trying to quit, and involve your doctor. If one method doesn't work for you, try another. Medications, coaching, hypnosis and cognitive behavioral therapy can help—cold turkey is not your only option.
According to a recent study in the BMJ, a person typically attempts to quit on average 30 times before they are successful. Getting help from your doctor through medications, therapy or other modalities will increase your odds of quitting.
Need a Terrific Family Doctor?
Dr. J. Kendall Christensen is board certified in family medicine and fellowship trained in sports medicine. He sees patients of all ages at Bingham Memorial's Orthopedic Institute in Idaho Falls.
To schedule an appointment or consultation, call his office at (208) 535-3626. Se habla Español.
Our content is reviewed regularly and is updated when new and relevant evidence is made available. This information is neither intended nor implied to be a substitute for professional medical advice. Always seek the advice of your physician or other qualified health provider prior to starting any new treatment or with questions regarding a medical condition.
Return to Articles