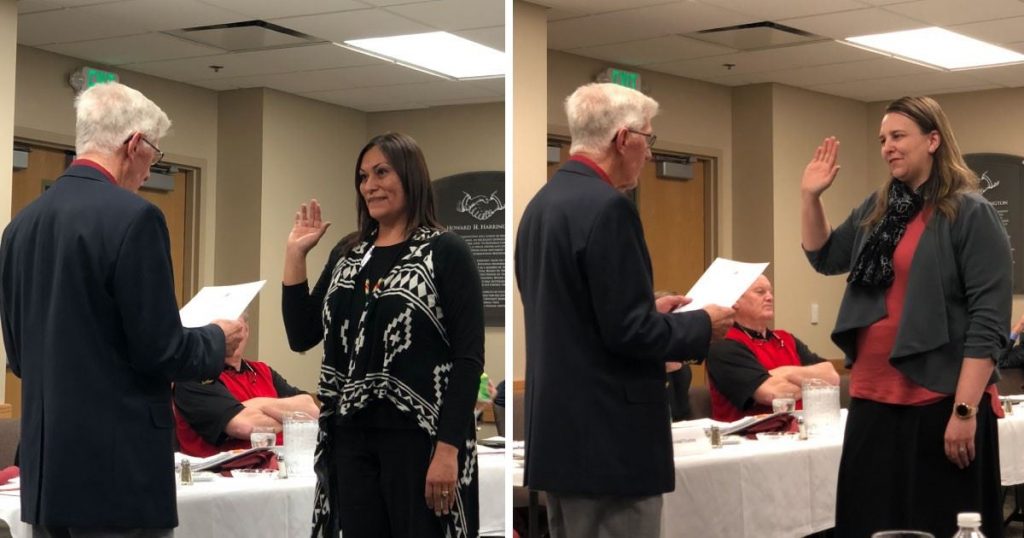 BMH Welcomes Two New Members to Their Board of Directors
BLACKFOOT, ID – March 1, 2019 –Bingham Memorial Hospital (BMH) is pleased to welcome Jessica Lewis and Christel Truchot to their board of directors.
Jessica Lewis is a Bingham County native and is currently a Bingham County Commissioner.
She graduated from Blackfoot High School and earned her Bachelor of Science in Political Science from Idaho State University in Pocatello, ID. She is currently completing work on her Master of Public Administration to deepen her knowledge of government administration.
Jessica spent five years working for Sara Staub, the Bingham County Clerk, in the elections office before working with the County Commissioners as their Administrative Assistant. She has a long history with public service. During high school, she participated in an internship at the Bingham County Sheriff's office. This internship, along with having the opportunity to attend a Youth Leadership Forum in Washington D.C., made her realize that she wanted to pursue a career as a public servant.
She was appointed to Bingham Memorial's board of directors in February 2019. Her guidance and support will continue to establish BMH as one of the region's most respected healthcare systems.
Christel Truchot was born in Pocatello, ID, and was raised in Fort Hall. She attended Gallup High School in Gallup, New Mexico, and, during her senior year, she completed an undergraduate program in nursing at the University of New Mexico. Later, she became certified as a nursing assistant through the Idaho State University workforce program.
In 2011, she started her government career with the Indian Health Services (IHS) as a pharmacy aid. She later became nationally certified as a pharmacy technician, which she has been doing for six years, and last year she became certified to give vaccinations. Throughout her career, she has had the honor of receiving four Portland area Director Awards, which recognize individuals or groups of employees whose special efforts and contributions, beyond regular duty requirements, have resulted in significant benefits to the IHS, priorities, or customers as well as fulfillment of the IHS mission.
She was appointed to Bingham Memorial's board of directors in February 2019. She will have a positive impact on their board and will help to ensure they are making decisions that best meet the needs of all of the community members BMH providers serve.
"I am confident that the board will be well served with these two new members," said Jake Erickson, CEO of BMH. "Jessica and Christel each bring unique experiences that will help to further our mission and vision. Their diverse backgrounds and unique insights will be invaluable as we continue to experience growth and remain sustainable"
Return to Articles