BMH Welcomes Their First Baby of 2017
BLACKFOOT, Idaho – January 3, 2017 – Bingham Memorial Hospital (BMH) is happy to announce that the first baby born at the hospital in 2017 has arrived! Pocatello couple Shayna and Donny Moreno welcomed Noah Ray Moreno into the world on Monday, January 2, 2017 at 1:16 p.m.
Noah, who weighed 5 pounds, 2 ounces, and was 18 inches long, was delivered by the couple's Ob-Gyn, Heather Pugmire, MD, of the Bingham Memorial Women's Center.
It seems as though Noah was anxious to experience some of Eastern Idaho's snow and cold temperatures this week because he arrived a few weeks earlier than anticipated. However, his older brother, James, and big sister, Madison, couldn't be more excited to have a new baby brother.
In their longstanding tradition, some of the nursing staff at Bingham Memorial presented Noah and his parents with some gifts, such as a Pack 'n Play Crib, baby swing, diaper bag, bath items, and some adorable clothing.
"I'm really overwhelmed with the generosity of the hospital staff," said Shayna, Noah's mom. "We really needed some of these gifts." Shayna also said that she didn't think she would ever be able to have another child, and then to have a New Year baby, "well, Noah is such a beautiful miracle."
"I am so happy that everything turned out great," Shayna said. "I loved how Bingham took care of me. I wouldn't ever think about having a baby anywhere else after this positive experience."
Congratulations to mom and dad, who will take Noah Ray Moreno home to meet the rest of the family this afternoon, Wed., Jan 4.
About Bingham Memorial Hospital
Bingham Memorial Hospital is a 501(c)3 non-profit critical access hospital located in Blackfoot, Idaho. Bingham Memorial Hospital is committed to the pursuit of excellence in our endeavor to provide a continuum of quality, compassionate, healthcare services for residents and visitors to east Idaho, in the most efficient and cost effective manner possible. They have healthcare offices in Blackfoot, Idaho Falls, Pocatello, Shelley, and Soda Springs, Idaho. For more information about BMH or any of the providers highlighted in this press release, visit binghamhealthcare.org or call (208) 785-4100.
Media Contact:
Mark Baker
Director of Public Relations & Marketing
98 Poplar Street
Blackfoot, ID 83221
c: (208) 534.8906 | fax: (208) 782.2864  | mbaker@binghammemorial.org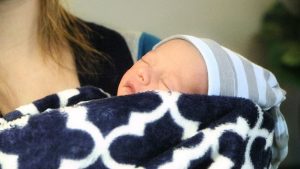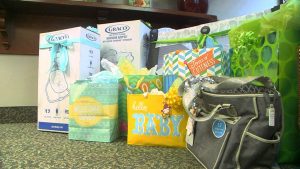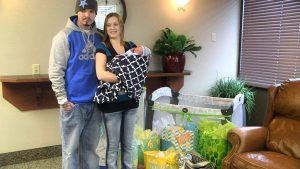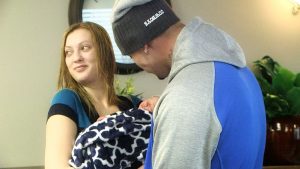 Return to Articles