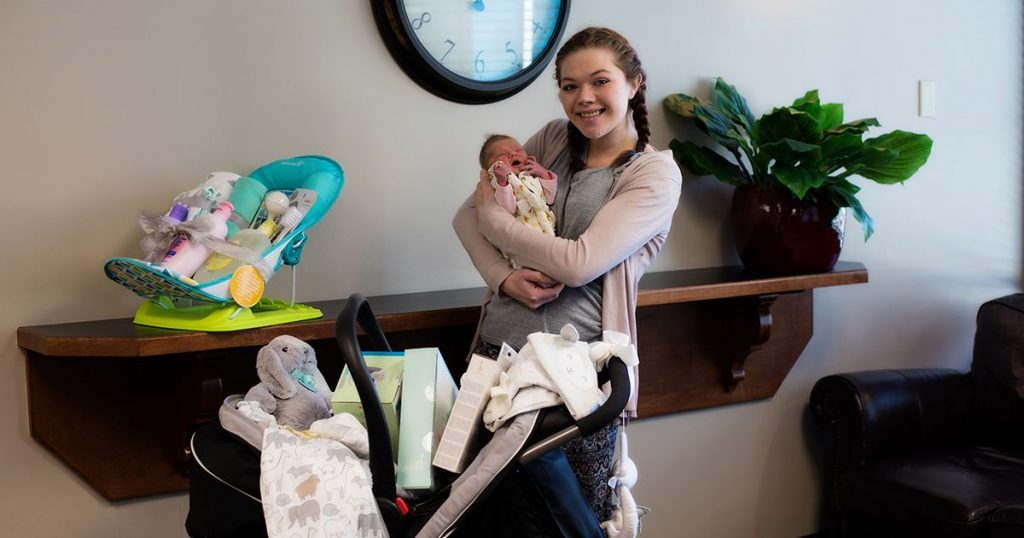 BMH Welcomes Their First Baby of 2018
BLACKFOOT, Idaho – January 2, 2018 – Bingham Memorial Hospital (BMH) is happy to announce that the first baby born at the hospital in 2018 has arrived! Pocatello couple Emily Wanstrom and Chandler Schenk welcomed Scarlet Jaden Schenk into the world on Tuesday, January 2, 2017 around 2 p.m.
Scarlet, who weighed 6 pounds, 1 ounce, and was 19.5 inches long, was delivered by the couple's Ob-Gyn, Heidi Weaver, MD, of the Bingham Memorial Women's Center.
In their longstanding tradition, some of the nursing staff at Bingham Memorial presented Scarlet and her parents with some gifts, such as a stroller, video monitor, sound maker, bath items, and some adorable stuffed animals and clothing.
"I didn't think I would have the New Year Baby since I was coming in on the second," said Emily, Scarlet's mom. "I was so surprised, but the excitement and attention has been a lot of fun."
Congratulations to mom and dad, who will take Scarlet home to meet the rest of the family later this week.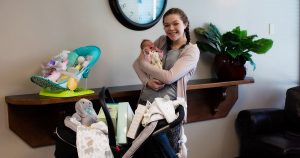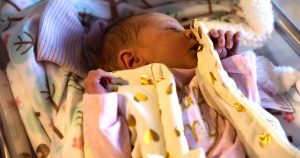 Return to Articles