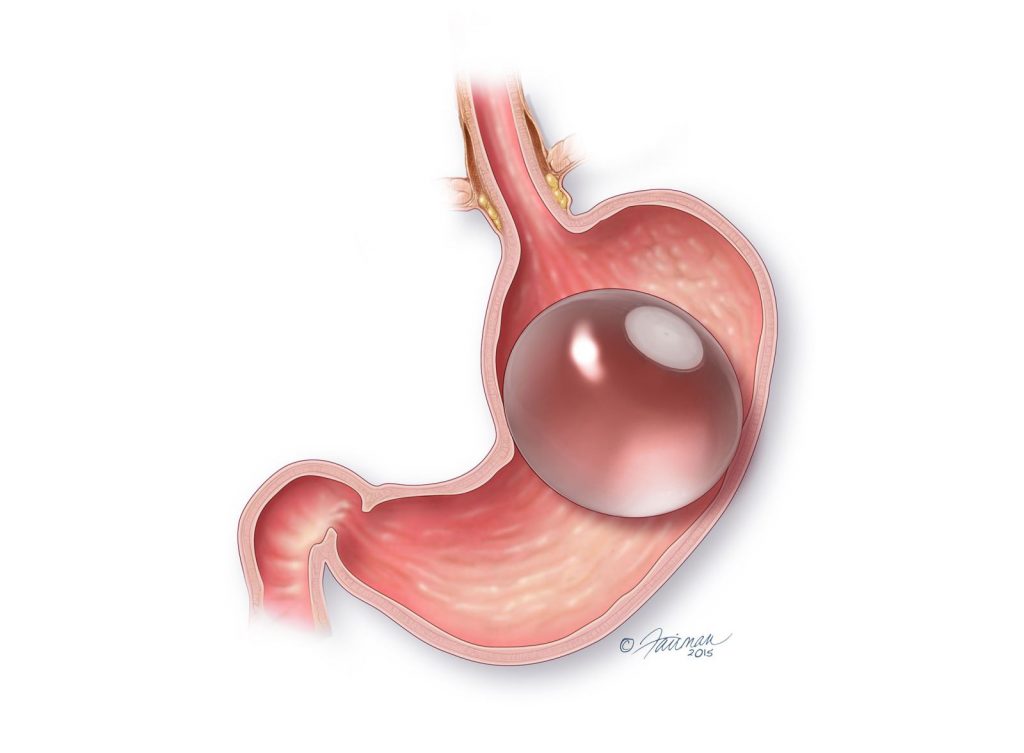 We Now Offer the All-New Intragastric Balloon
"The Orbera™ Intragastric Balloon is a non-surgical solution to assist patients in losing and maintaining weight."
The goal of Bingham Memorial's Weight Loss Center is to help people experience the life-changing effects of weight-loss solutions. If you've been on a weight-loss journey for a while and are unhappy with your progress, we are excited to tell you about a new, non-surgical weight-loss solution that might be right for you.
We are the first hospital in Idaho and one of the first in the country to offer the ORBERA™ Intragastric Balloon—a new tool helping people achieve their weight loss goals.
Recently, the US Food and Drug Administration (FDA) approved ORBERA™ to assist adult patients suffering from obesity—with a body mass index (BMI) of 30 to 40—in losing and maintaining weight. The intragastric balloon is part of a managed weight-loss system, a comprehensive, non-surgical 2-part program that includes a balloon filling space in a patient's stomach to reinforce proper portion control. This procedure does not involve any incisions, and studies have shown that the average person lost 3.1 times the weight as compared with diet and exercise alone within six months.
Our weight-loss team recognize that obesity is a chronic disease and we are pleased to be able to offer this new solution to help transform the lives of patients before their disease progresses and requires more invasive treatment. Our program is the region's only Bariatric Center of Excellence, and our caring team of weight-loss specialists will be with you every step of the way as you improve your health and quality of life.
FREE WEIGHT LOSS SEMINAR
The first step to weight-loss and learning about the all-new intragastric balloon is having all of your questions answered, which is why we hold free informational seminars every month. You and a guest are invited to attend our seminar where a dinner will be served. Our weight-loss experts explain all the details of our program and former surgical weight-loss patients and other members of our program will provide insights and answer questions.
This is a great opportunity to begin your life-changing journey. Our free seminars are the perfect opportunity to see if one of our non-surgical or surgical weight-loss solutions are right for you.
REQUEST MORE INFORMATION
Return to Articles