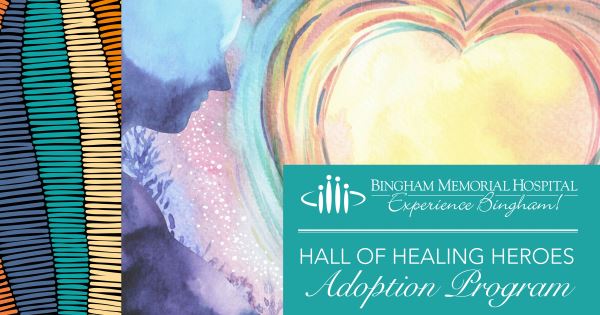 BMH Launches Healing Heroes Adoption Program
BLACKFOOT, Idaho – September 28, 2018 – Hanging on the walls of Bingham Memorial Hospital (BMH), patients and visitors may have noticed portraits of healing heroes throughout history, along with their stories. In 2017, in conjunction with BMH receiving the Healing Hospital certification, this project was initiated as yet another unique way to bring hope and healing to the halls of BMH.
Since the outset of this initiative, many people have admired the portraits and started asking if they could adopt a healing hero portrait to dedicate to the loving memory of someone close to them who has passed. As such, BMH is pleased to announce that they have launched the "Hall of Healing Heroes Adoption Program."
The first placard ceremony was held at Bingham Memorial Hospital on Friday, September 28, 2018 at 10 a.m. The first portrait adopted was of Mother Theresa (of Calcutta), which hangs on the main level of the hospital in the radiology hallway. Dr. John W. Harris sentimentally adopted it in honor of his wife, Shirley Harris.
"The current 11 portraits [with more to be added to the collection] throughout the hospital bring a tremendous amount of hope and inspiration to our patients and visitors," said Michael J. Harris, patient experience coordinator at BMH. "The portraits and stories allow people to pause and reflect at a time when they may need it the most. I personally chose each of the heroes on display because in their own right they were healers, discovered treatments, and were innovative in some way in bringing healing to humanity in some form or another."
Some of the healing heroes include Florence Nightingale, Dorothea Lynde Dix, Louis Pasteur, and Sir Alexander Fleming. To learn more about each of the healing heroes that are available for adoption, please visit: BinghamMemorial.org/Healing-Heroes.
If someone adopts a healing hero, the hospital will place a placard next to the portrait with a personalized inscription. This placard will remain in the hospital for the lifetime of the portrait.
"All of the healing heroes selected have inspirational stories that embody what we encourage all of our employees to strive to emulate on a daily basis," said Jake Erickson, CEO at BMH. "At Bingham Memorial, we're proud of our Healing Hospital certification. By implementing programs such as the 'Hall of Healing Heroes,' we're able to keep our purpose and mission front and center in the minds of our employees, doctors, patients, and guests."
For more information, please contact our Halls of Healing Heroes Adoption Program Coordinator:
Michael J. Harris
cell: (208) 346-0599 | office: (208) 785-3536
email: maharris@binghammemorial.org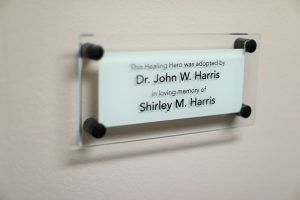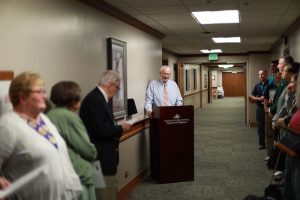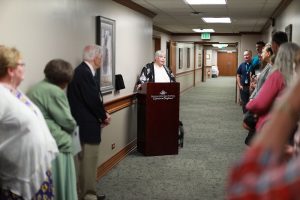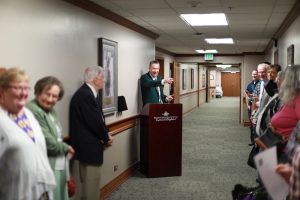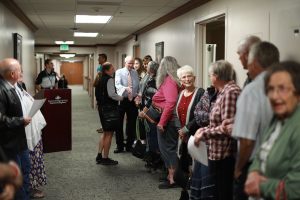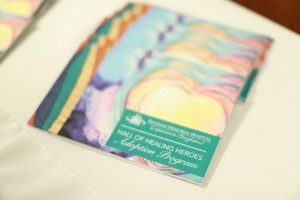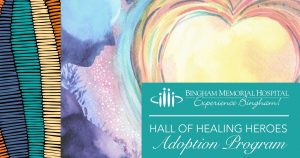 Return to Articles