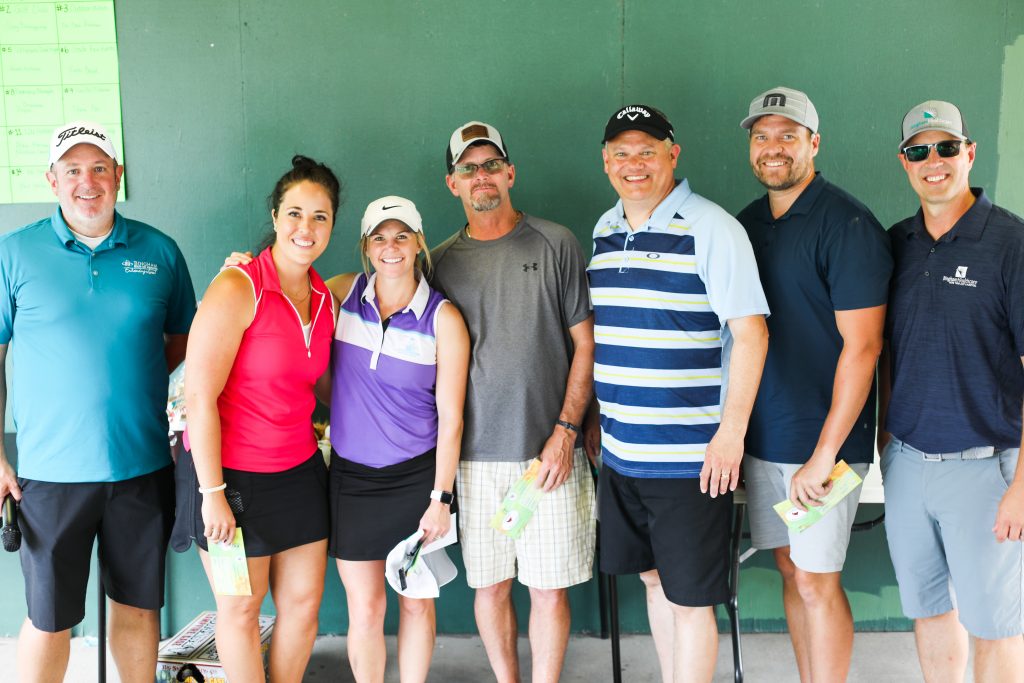 Blackfoot Golf Tournament Raises Funds for Patient Transportation Vehicles
BLACKFOOT, ID – August 6, 2021 – On Friday, July 30, 2021, 36 teams of four players each gathered to enjoy a day of golf, fun, and prizes sponsored by the Bingham Health Care Foundation at the annual Rick Chivaroli Golf Scramble. The event took place at the Blackfoot Golf Course and the funds raised will be used to purchase Bingham Healthcare's patient transportation vehicles. These vehicles will be used to shuttle patients to and from office appointments or hospital services for those who can't drive or don't have a vehicle.
The mission of the Bingham Health Care Foundation is to develop relationships within the communities it serves, to highlight awareness and access of care, increase the knowledge of healthy lifestyles, and encourage funding sources to enhance health care services to community residents. The Bingham Health Care Foundation provides funds to improve the health of patients in Eastern Idaho. The Foundation enjoys the support of generous donations from hospital physicians, Bingham employees, and from the local community.
"To date, Bingham's annual golf scramble has raised nearly $180,000," said Danette Roberts, director of the Foundation. "Past proceeds have been donated to local charities, used to purchase equipment for training purposes, as well as other life-saving equipment that is used daily in our communities. This year, our goal was to raise money for new patient transportation vehicles."
"We are committed to doing all we can to improve the health and wellness of our patients and our community," said Jake Erickson, CEO of Bingham Healthcare. "Our annual Rick Chivaroli Golf Scramble is a fun yet important event, and we are proud to partner with the Foundation so they can continue to find innovative and practical ways to enhance healthcare services to community residents."
"We are very grateful for all those who participated in this year's golf tournament," said Troy Eppich, board chair of the Bingham Health Care Foundation. "We would like to thank our volunteers that generously gave of their time to help make the tournament a success. Additionally, we would like to thank all of the businesses who supported us through raffle prizes and the hole sponsors that made the tournament extra special with exciting games and giveaways for the participants! Your generous donations will help the Bingham Health Care Foundation to further our mission."
Title Sponsors:
Hole in one sponsor: Chivaroli and Associates
Eagle sponsor: Hawley Troxell
Birdie sponsor : Valley Office Systems
 Hole Sponsors:
ACI
Allscripts
CBP
DISI
DL Evans Bank
Dr. Dan Robinson
Dr. David Sule
Dr. Doran Schneider
Dr. Gail Fields
Dr. Marc Cardinal
Dr. Nathan Richardson
DZA
Fusion Fabrication
Heritage Home Health
ICCU
Idaho Kidney Institute
Idaho Path Lab
IE Productions
John Adams GMC
Lookout Credit Union
Marshall Industries
Medical Concepts
Medtronic
Mt. West Pensions
Norco
Polish Enterprises
Portneuf Medical Center
Simplot
Skyline Surgery Center
Sparklight
Stryker
TD Therapy Services
Zions Bank
Return to Articles