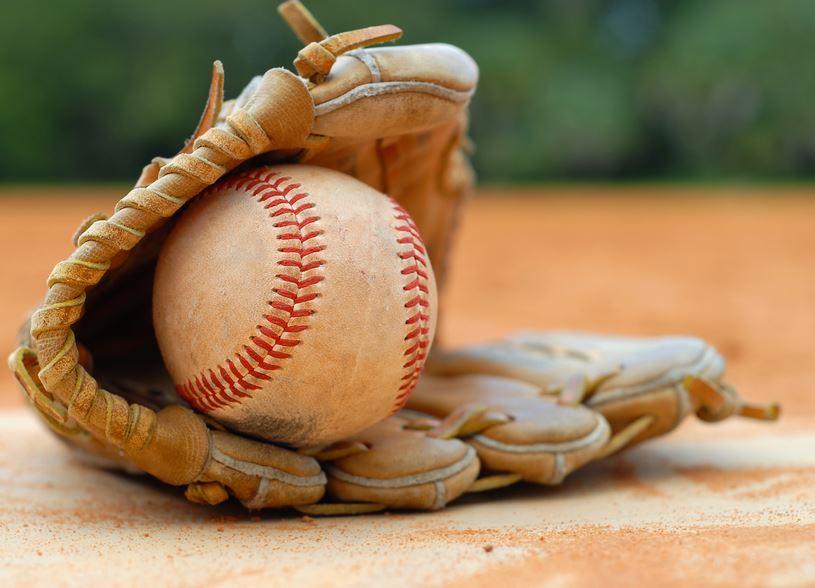 Take Me Out to the Ballpark—Memorial Field Ballpark, That Is. Bingham Memorial Hospital Ballpark Named
Bingham Memorial Hospital announced today that the Blackfoot ballpark complex located on Airport Road will be named Memorial Field—now on display on a new sign that was recently installed at the baseball fields.
Almost a decade has passed since Mark Collard, former city councilman and local business owner, along with Mike Virtue, former Blackfoot Mayor, approached Bingham Memorial Hospital with the idea of a new ballpark. They presented a proposal and request for funds to relocate the ball fields east of the hospital to the Airport Park area, along with an expansion.
"Baseball is a sport that is timeless at almost every age," says Louis Kraml, CEO of Bingham Memorial Hospital, "and when I was approached about the project, I knew immediately that the hospital would want to participate in something so positive. Bingham Memorial has been proud to be a part of this project that promotes a healthy lifestyle and provides a safe space for the youth in our community."
Since 2007, Bingham Memorial Hospital has donated a total of $250,000 to the city's baseball complex, with additional funds provided by the city of Blackfoot. These funds, combined with the hard work and support of many community members has made this dream possible for Blackfoot's youth.
Construction on Memorial Field began in the spring of 2007, and the first full season of use for the completed diamonds began in 2009. At the time there were only three completed fields, now there are six diamonds for game play, including one designated for practice. This past summer, six scoreboards purchased by Bingham Memorial and the Swire Coca Cola Company were also installed.
Blackfoot's Memorial Field is an alcohol, tobacco and drug free facility for the exclusive use of "young at heart" players, and the interchangeable diamonds can be used for baseball or softball games. In the future, the city hopes to build a concession stand, add a paved parking lot, and install lighting.
The fields are also expected to bring increased economic activity and support to the community. Because Memorial Field has the space for six games to be played, the city of Blackfoot has become a premier venue for hosting tournaments. For example, there are more than 500 local youth, ages 5 to 14 who participate in the Little League Baseball program. And a typical youth tournament can easily attract 1,500 visitors, resulting in increased revenues for local restaurants, hotels and other businesses.
Blackfoot Mayor Paul Loomis recently said, "I am grateful for the donation and support of Bingham Memorial Hospital. Memorial Field is a huge benefit to the community, and I've received a great deal of positive feedback."
All things considered, with everyone's support, the city's dream of a baseball complex has resulted in a homerun for the community of Blackfoot, definitely giving everyone something to cheer about.
About Bingham Memorial Hospital
Bingham Memorial Hospital is a 501(c)3 non-profit critical access hospital located in Blackfoot, Idaho. Bingham Memorial is committed to the pursuit of excellence in our endeavor to provide a continuum of quality, compassionate, healthcare services for residents and visitors to east Idaho, in the most efficient and cost effective manner possible. They have healthcare facilities in Blackfoot, Idaho Falls, Pocatello, and Shelley, Idaho.
Media Contact:
Paul Kotter
Director, Public Relations and Marketing
Bingham Memorial Hospital
(208) 785-3858
pkotter@binghammemorial.org
Return to Articles