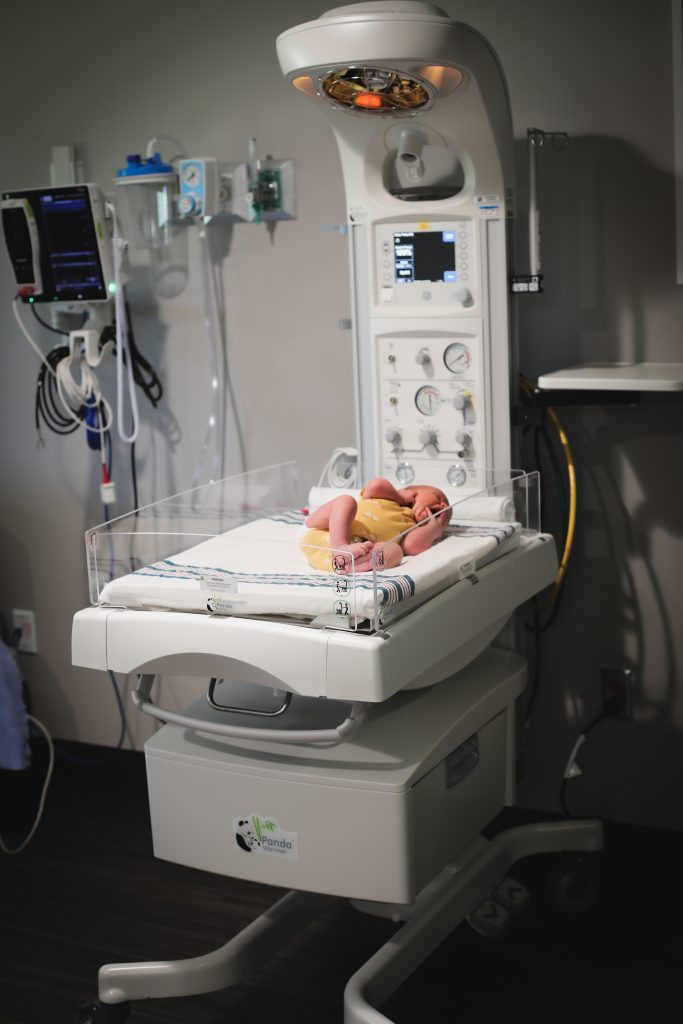 BHCF Donates Baby Warmers to GCMC
BLACKFOOT, Idaho – July 20, 2023 – When it comes to labor and delivery, Grove Creek Medical Center (Grove Creek), a member of Bingham Healthcare (Bingham), offers a premier birthing center in Blackfoot, ID. Recently, the Bingham Healthcare Foundation gifted GCMC with two new baby warmers.
Grove Creek is proud to be a Baby Friendly designated facility and one of our goals is that all infants are placed skin to skin with mom as soon as possible after they are delivered. However, some babies need extra support to transition. These newborns will now be placed on our brand new, updated General Electric Panda iRes infant warmers during the first critical moments of life as they adjust to living and breathing on their own.
These new warmers are fully equipped for providing resuscitation immediately to an infant after delivery, if that is indicated.
They are small and streamlined to save space in rooms filled with medical equipment and staff. They allow easy access to the patient, apply direct warmth to the infant without over heating medical staff, and the birth weight can be done right on the warmer. They provide oxygen, blended medical air, suction, and procedures such as x-rays can be easily done all in the warmer.
BHCF purchased the state-of-the-art radiant warmers thanks to a $35,000 donation from the Foundation.
"Our Grove Creek staff are thrilled to have the new baby warmers for their patients," Patty Killian, BSN-RN, director of nursing at Grove Creek. "The warmers were a much-needed upgrade to the unit. Having these new warmers reduces any variances in emergencies. Every new parent who delivers a child at Grove Creek has the reassurance that their baby will have immediate access to the best resuscitation technology if it is required."
Return to Articles