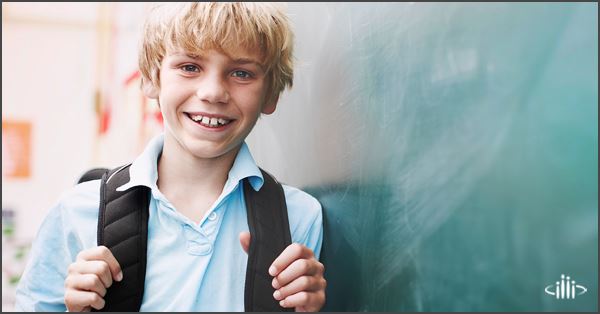 Back-to-School Immunizations
"Vaccines are among the safest and most cost-effective ways to prevent the spread of infectious diseases."
Back-to-school will be upon us before you know it, which means school supplies and new clothes shopping, but it's also the perfect time to make sure your kids have all of their immunizations.
Immunizations (also known as vaccinations) aren't just for kids—we all need to get them to protect us from minor, and sometimes deadly, diseases. Ensuring your child has all recommended vaccinations is one of the most important things parents can do. Children who are not vaccinated are at an increased risk for disease, which can be spread in the classroom and the community.
Vaccines are among the safest and most cost-effective ways to prevent the spread of infectious diseases. All vaccinations are thoroughly tested before licensing and carefully monitored after they are licensed. Having updated vaccinations could also help to reduce a child's time missed from school due to illness, and could help to save you money on medical expenses.
People of certain ages should get immunizations to stay safe and healthy.
Everyone older than six months needs a seasonal flu shot.
Kids under six years old need a series of shots to protect against polio, measles, chicken pox, and hepatitis.
Kids between 11 and 12 years old need shots to protect against diseases such as tetanus, diphtheria, whooping cough, and meningitis.
All adults should get a tetanus shot every 10 years, and adults at age 65 need a one-time pneumonia shot.
UPDATING BACK-TO-SCHOOL IMMUNIZATIONS
Bingham Healthcare Family Medicine makes getting your child up-to-date on their immunizations easy. Our primary care providers can look up your child's immunization record for free on Idaho's Immunization Reminder Information System (IRIS*) and let you know what immunizations they need to be current and ready for school. Then you can get the needed shots right then or schedule a time that is convenient for you. (Try to bring in any immunization records you have when visiting a doctor.)
SCHEDULE AN APPOINTMENT
Please call your family doctor for more information, or visit www.BinghamMemorial.org/locations to find a Bingham family doctor near you.
*IRIS is a secure Idaho immunization registry. If you are a new resident to Idaho and have not transferred your child's immunization record to IRIS, the record may be incomplete. If you have a physical print out of your child's immunization record, our primary care providers can update IRIS for you.
FREE SPORTS PHYSICALS
In addition to immunizations, if you have a student athlete, please talk to a Bingham family medicine provider to schedule a FREE sports physical, too. Or call (208) 785-4100. Learn more about our FREE sports physicals and why they're so important.
Our content is reviewed regularly and is updated when new and relevant evidence is made available. This information is neither intended nor implied to be a substitute for professional medical advice. Always seek the advice of your physician or other qualified health provider prior to starting any new treatment or with questions regarding a medical condition.
Return to Articles