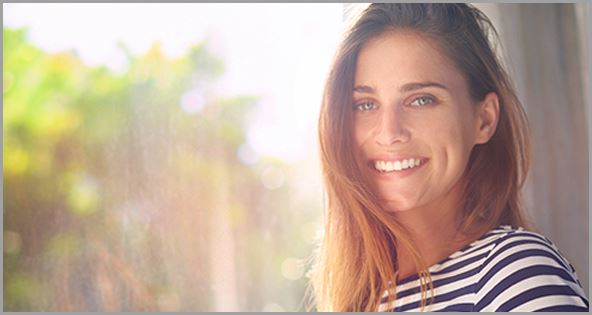 Attack from Within: Autoimmune Diseases
Autoimmune disease is recognized as a major health crisis in the United States. Today, 50 million Americans—75 percent of whom are women—suffer one or more autoimmune conditions. This translates into approximately 20 percent of the U.S. population, or one in five people, that have autoimmune diseases.
David J. Bilstrom, MD—the Director of the Bingham Memorial Center for Functional Medicine and International Autoimmune Institute—addresses questions surrounding these mysterious set of diseases.
WHAT IS AN AUTOIMMUNE DISEASE?
It's a condition in which the immune system mistakenly attacks the body's own tissue.
Some of the more common conditions include rheumatoid arthritis, lupus, psoriasis, Hashimoto's thyroiditis and type 1 diabetes, but the National Institutes of Health estimates there are more than 80 types of autoimmune diseases.
"We now understand what will trigger the development of autoimmune diseases and can run tests to customize treatments for each individual. Genetics, vitamin deficiencies, hormone imbalances, disturbed gut function, environmental exposures, and chronic infections are some of the triggers," says Dr. Bilstrom. "All of the autoimmune diseases seem to be potentially just one disease which could be termed 'polyautoimmunity.' It just attacks a person's weak spot. And different people have different weak spots."
"You see it in families, but it may not be the same condition. The mother may have lupus and the child could have Crohn's disease. You can also have more than one autoimmune disease," says Dr. Bilstrom. He often sees entire families to clear the disease in those people already with the issue and to prevent it for those not yet affected.
ARE THEY DIFFICULT TO DIAGNOSE?
Yes, they can be. Diagnosis often takes years because symptoms are diverse and similar to other less-serious conditions. Common symptoms include extreme exhaustion, joint and muscle pain, muscle weakness, inflammation, gastrointestinal problems, sleep disturbances, memory problems and low-grade fevers.
"You have to be proactive," says Dr. Bilstrom. "Research your family history and share it with your physician. Keep a log of all symptoms, even those that seem unrelated. And, most importantly, if you feel as though there is something wrong, be sure to speak with your doctor."
WHAT TREATMENTS ARE AVAILABLE?
Treatments depend on each individual's needs. This should be personalized medicine at its best, which is exactly what Dr. Bilstrom specializes in.
In many cases, autoimmune conditions are most often treated with immunosuppressant medications, which unfortunately do not fix the underlying cause and does not stop people from getting a second and third type of autoimmune disease later on. "These type of medications also increase people's risk of cancer," says Dr. Bilstrom.
Immune suppressants can be a reasonable first option if your symptoms are particularly bad at the time of diagnosis. However, if a person is currently on an immunosuppressant, it is possible to eventually get off and avoid the side effects and avoid developing new autoimmune diseases.
QUESTIONS ABOUT AUTOIMMUNE DISEASE?
David Bilstrom, MD, is the Director of the Bingham Memorial Center for Functional Medicine and International Autoimmune Institute, which is the first medical center in the country to treat all types of autoimmune diseases. It is also the first to use nature, and its ability to improve human health and well-being, as an integral part of a wellness program. Dr. Bilstrom works closely with experts in a number of medical specialties to evaluate, diagnose and treat chronic and autoimmune diseases. He is always welcoming new patients at his office within the Bingham Specialty Plaza in Blackfoot. Appointments can be scheduled by calling (208) 782-2444.
Taking the mind, body, and spirit into consideration, Dr. Bilstrom understands firsthand the benefits integrated medicine can provide to patients. He is quadruple board certified in Functional and Regenerative Medicine, Integrative Medicine, Physical Medicine and Rehabilitation, and Medical Acupuncture. He has extensive experience in Anti-Aging & Regenerative Medicine, Acupuncture, Integrative Medicine, and Complementary and Alternative Medicines.
Return to Articles