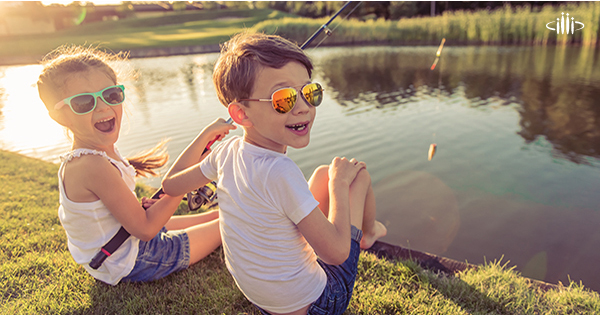 A Safer Summer
Summer is a great time to get your family moving together in the great outdoors. If you're aiming for the recommended 150 minutes of exercise a week, you might as well do something fun. Here are some tips for staying safe while enjoying the summer.
Swimming
Sign your children up for swimming and water safety lessons as early as possible. Make sure everyone wears sunscreen, and give kids scheduled time out of the water for bathroom visits, water breaks and meal time. Children should be supervised by an adequate number of adults who can swim to watch the children the way a lifeguard would.
Hiking
Bring a paper map, know the terrain and plan your route. Remember that mobile phones aren't always dependable on some trails. Adults and kids should use sunscreen and insect repellent (you can use repellent with up to 30 percent DEET on children). Don't forget to bring enough food and water.
Biking
Parents should teach their children to ride safely on protected trails or routes, and make sure bicycles fit each child's size. Cyclists of all ages should wear sturdy shoes to avoid foot injuries and proper helmets and reflective gear. And again—don't forget sunscreen and water.
Jogging
Long runs should be reserved for older kids; after puberty is a safe bet. If you go out with your teen, leave the headphones at home and be aware of your surroundings, including pedestrians, cars and bikes.
Need a Family Doctor?
Bingham Memorial Family Medicine has a growing number of Family Medicine Specialists throughout eastern Idaho. We have offices in Idaho Falls, Shelley, Blackfoot, and Pocatello. To schedule an appointment, please call: (208) 785-4100 or visit: https://www.binghamhealthcare.org/family-medicine
Our content is reviewed regularly and is updated when new and relevant evidence is made available. This information is neither intended nor implied to be a substitute for professional medical advice. Always seek the advice of your physician or other qualified health provider prior to starting any new treatment or with questions regarding a medical condition.
Return to Articles