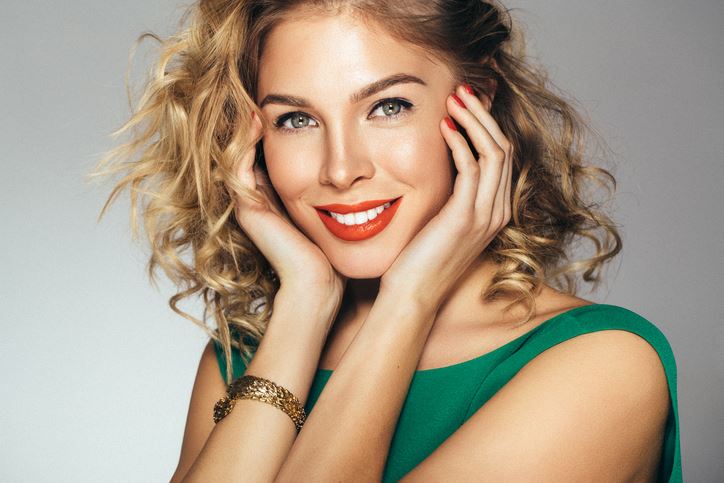 3 Major Causes of Aging Skin
As the body's largest organ, your skin protects your inner body from the outside world. Over time, all this work takes a toll. As your skin ages, it loses its compliance and volume and is most noticeable in such areas as your face, hands and neck.
Many of the external causes of aging skin are determined by the health and lifestyle decisions you make every day. An important part of any anti-aging skin care program is to understand what may be harming your skin, speeding up the aging process, and what you can do to prevent and rediscover a youthful glow.
With the help of Bingham Memorial's top skin experts, find out how a few small changes you make in your lifestyle—and a little boost from cosmetics and technology—can help to preserve your skin's elasticity and appearance, and protect your skin against some of the factors of aging.
WHAT MAKES UP YOUR SKIN?
"As your skin ages, the amount of elastin and collagen—two of the proteins in your skin—goes down," saysGarry Martin II, MD, a plastic, reconstructive, and cosmetic surgeon with Bingham Memorial Hospital. "Elastin provides your skin with elasticity and recoil while collagen acts as a structure or scaffolding that gives volume."
Both external and internal factors determine how our skin ages. Internal factors, such as our genetic make-up, can be out of our control. However, external factors, such as the environment we place ourselves in and expose ourselves and our skin are within our ability to alter. This aspect is one that can be modified in order to slow down our skin from aging prematurely.
3 MAJOR CAUSES OF AGING SKIN
Dehydration
"Your skin needs about 10 percent water content to remain full and supple," says Julia McGee, PA-C, a leading dermatology specialist with the Bingham Memorial Dermatology Center. When your skin is dehydrated, it starts to thin out and is more at risk for wrinkles and sagging. Dehydration may be caused by not drinking enough water, exposure to Idaho's harsh weather, drinking too many dehydrating drinks like alcohol, or a disease.
"Keep your skin hydrated and supple by drinking plenty of water and juices rich in vitamin C, which will help to maintain collagen," says Julia. "In addition, eating a protein-rich diet can help maintain healthy levels of protein in your skin."
Smoking and Sun Exposure
Smoking is linked to various skin problems. But why? Inhaling smoke filled with toxic chemicals decreases collagen formation and increases enzyme levels that break down proteins. Smoking also reduces blood flow to the small vessels in the skin that are very sensitive to those chemicals. Similar end results can occur with over-exposure to the sun, but for different reasons. The sun may damage your skin's proteins as well as the ability to repair that damage.
"I always recommend to my patients that a first-line of defense in preventing the premature aging of skin is: quit smoking, cover up when outdoors, wear sunscreen, use moisturizers with SPF, and seek shade as much as possible," says Adam D. Wray, DO, a dermatologist with Bingham Memorial Dermatology Center. "But, sometimes the damage has already been done." Even a bad sunburn as a child can have damaging effects to the skin that aren't seen until adulthood.
Dr. Wray says, "It's never too late to rediscover younger looking skin and reverse the effects of aging and skin damage. And, it's much easier than you might think."
HELP TO UNLOCK YOUR SKINS INNER BEAUTY
To curb subtle signs of aging, Bingham Memorial offers the following simple and effective cosmetic options:
Botox® Cosmetic. This simple and safe treatment helps to smooth away deep lines and wrinkles. Over 11 million women and men have used Botox® Cosmetic, which offers real, noticeable results without surgery or a long recovery time. Also, did you know that Botox® may help to alleviate chronic migraine pain? Ask one of our specialists if Botox® Cosmetic is right for you.
Radiesse® Volumizing Filler. Ideal wrinkle reduction is achieved by replenishing your skin's lost volume. Upon injection, Radiesse® Volumizing Filler provides the volume and lift needed to diminish the signs of aging because of the calcium-based microspheres and gel that comprise the product. But what's unique about Radiesse® is that it acts as a scaffold under the skin providing structure and stimulates your own natural collagen to grow.
Mystic Tan System. A UV-free tanning in a private booth, which uses a patented spray-on process to apply a uniform tan to the entire body in just seconds. This is perfect for a special occasion, preparing for a vacation, wedding, or simply an occasional experience during the long winter months.
If you are interested in improving your skin's appearance—just in time for the holidays—call to schedule a skin consultation with one of our leading skin experts.
Your Skin Care Resource
As an experienced dermatologist and skin cancer specialist, Dr. Wray of the Bingham Dermatology Center has extensive training in pigmented and non-pigmented skin lesions, skin surgery, mole and wart removal, and skin cancer screenings. He enjoys spending time educating his patients about skin conditions and taking care of their needs by performing same-day biopsies, phototherapy, labs, and cosmetic procedures that enhance the skins look and feel .Dr. Wray is always welcoming new clients, and same-day appointments are available. To schedule a consultation, please call 208/782-2930 in Blackfoot and 208/233-4455 in Pocatello.
As one of the only female dermatology providers in eastern Idaho, Julia McGee, PA-C, has treated all different kinds of skin conditions and ailments. As a trained provider for Botox, chemical peels and laser treatments, she is committed to helping client's look and feel their best. Julia is always welcoming new clients, and same-day appointments are available. To schedule a consultation, please call 208/782-2930 in Blackfoot and 208/233-4455 in Pocatello.
Return to Articles