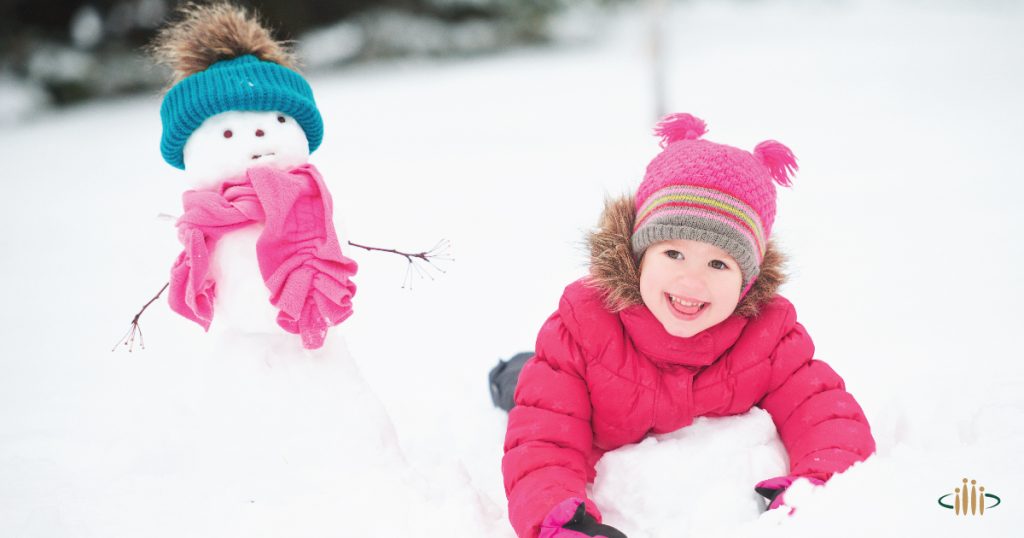 10 Tips for a Safer Winter and Holiday Season
There's no greater gift you can give your family than a safe and happy holiday. Bingham Memorial Family Medicine has a few tips to keep this holiday season merry and bright!
#1: Avoid Clothing with Drawstrings.
Drawstrings in winter weather clothing can become a serious hazard for children. Keep your kids warm with turtlenecks, hats, and earmuffs, and remove the drawstrings from all sweatshirts, coats, and other items.
#2: Protect Those Noggins!
Make sure properly fitting helmets are among those new gifts under the tree this year. Everyone should always wear helmets when snowboarding, skiing, sledding, riding on snow machines, or playing ice hockey.
#3: Signs of Frostbite & Hypothermia.
Frostbite: pale, grey or blistered skin on the fingers, ears, nose, and toes. If you think your child has frostbite bring the child indoors and put the affected area in warm (not hot) water.
Hypothermia: shivering, slurred speech, and unusual clumsiness. If you think your child has hypothermia, call 9-1-1 immediately.
#4: Maintain Healthy Habits.
Don't let the holidays get the best of the healthy habits you worked hard to establish all year. Eat a healthy snack before holiday parties. (This will fill you up a bit, helping you to resist enjoying too many appetizers and sweet treats.) Drink more water instead of sugary beverages.
#5: Merry & Bright!
Inspect those holiday lights. Throw away light strands with frayed or pinched wires. Turn off or unplug holiday lights when not in use.
#6: Sound the Alarm!
While the holidays may bring tidings of comfort and joy, it also brings an increase in fire hazards (e.g., candles, holiday lights, stoves, fireplaces). Test smoke alarms in every room to make sure they work.
#7: Up on the Rooftop!
When putting up decorations, use a step stool or ladder to reach high places (not unstable furniture!). Use extreme caution when using ladders to hang lights outdoors, too.
#8: Wash Those Hands!
With an increase in socializing and germs during the winter and holiday seasons, handwashing is the best way to fight off sickness at any age. Rub hands with soap and warm water for about 20 seconds to wash away the dirt and germs.
#9: Always Designate a Sober Driver.
Make sure one person who is not drinking alcohol drives to and from holiday parties, and year-round.
#10: Keep Poisonous Plants Out of Reach of Children and Pets. Many holiday plants—mistletoe, holly, lilies, and poinsettias—can cause gastrointestinal upset and in worse cases: seizures, coma, or even death.
No matter how many precautions you take, though, accidents can happen. Bingham Memorial Family Medicine is here for you. Same-day appointments are always available.
Our content is reviewed regularly and is updated when new and relevant evidence is made available. This information is neither intended nor implied to be a substitute for professional medical advice. Always seek the advice of your physician or other qualified health provider prior to starting any new treatment or with questions regarding a medical condition.
Return to Articles